PrimaLoft® Gold Insulation with Cross Core Technology
The PrimaLoft® Cross Core™ Series is a further development of technical possibilities. It merges various technologies and raises the combination of comfort and performance to a new level.
The thicker a glove is insulated, the warmer it keeps your hands. PrimaLoft® refuted this statement with the new Cross CoreTM Technology. This insulation achieves a heat improvement up to 52% at the same weight. The special Aerogel-Technology is used, so that this incomparable light warmth can be offered. The Silica-Aerogel is well-known for its light weight and its high insulation. That is the reason for using them in the aerospace for years.
The insulation contains of 35% recycled material, is compressible and super soft. The special fibers guarantee protection against moistrure and highest comfort even under extreme weather conditons.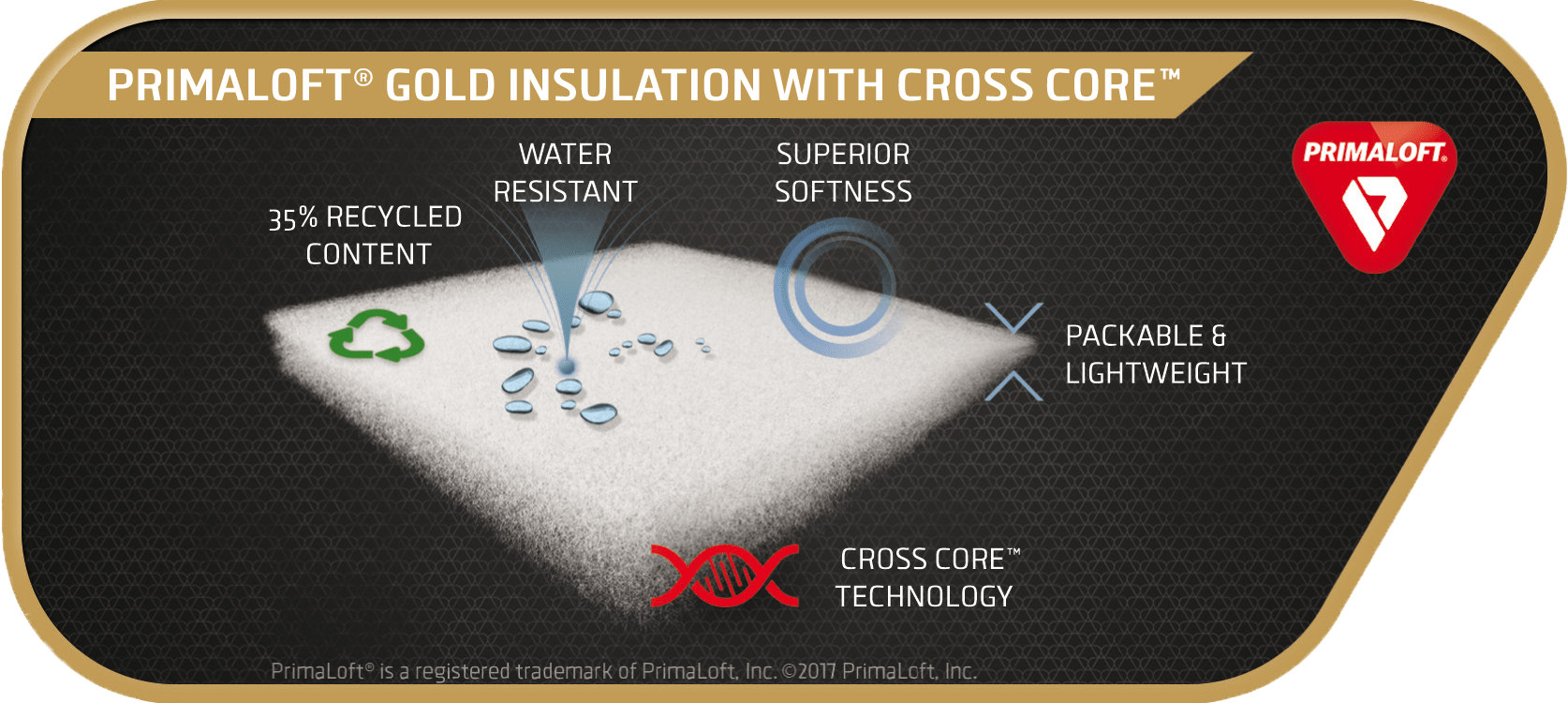 Gloves with this technology