Structural fires expose firefighters to a wide spectrum of hazards and risks. These can include heat and flames, wet and cold conditions, while contact with blood and chemicals also poses a serious risk. Firefighter protective gloves need to offer optimum and durable protection during structural firefighting operations as well as a high level of comfort.
Protective gloves with GORE-TEX CROSSTECH® glove inserts provide the solution if a risk assessment identifies the need for durable protection against blood and body fluids. GORE-TEX CROSSTECH® glove inserts form a reliable barrier against blood and body fluids and offer protection against penetration by liquid chemicals (EN ISO 6530 and/or ISO 13994). They are also durably waterproof and breathable – even after contamination or laundering.
In the firefighting gloves Siga PBI 5F and Phönix 5F the insert GORE-TEX CROSSTECH® Grip is incorporated. The Gore Grip technology offers an excellent combination of protective properties and improved performance regarding to wearing comfort and grip.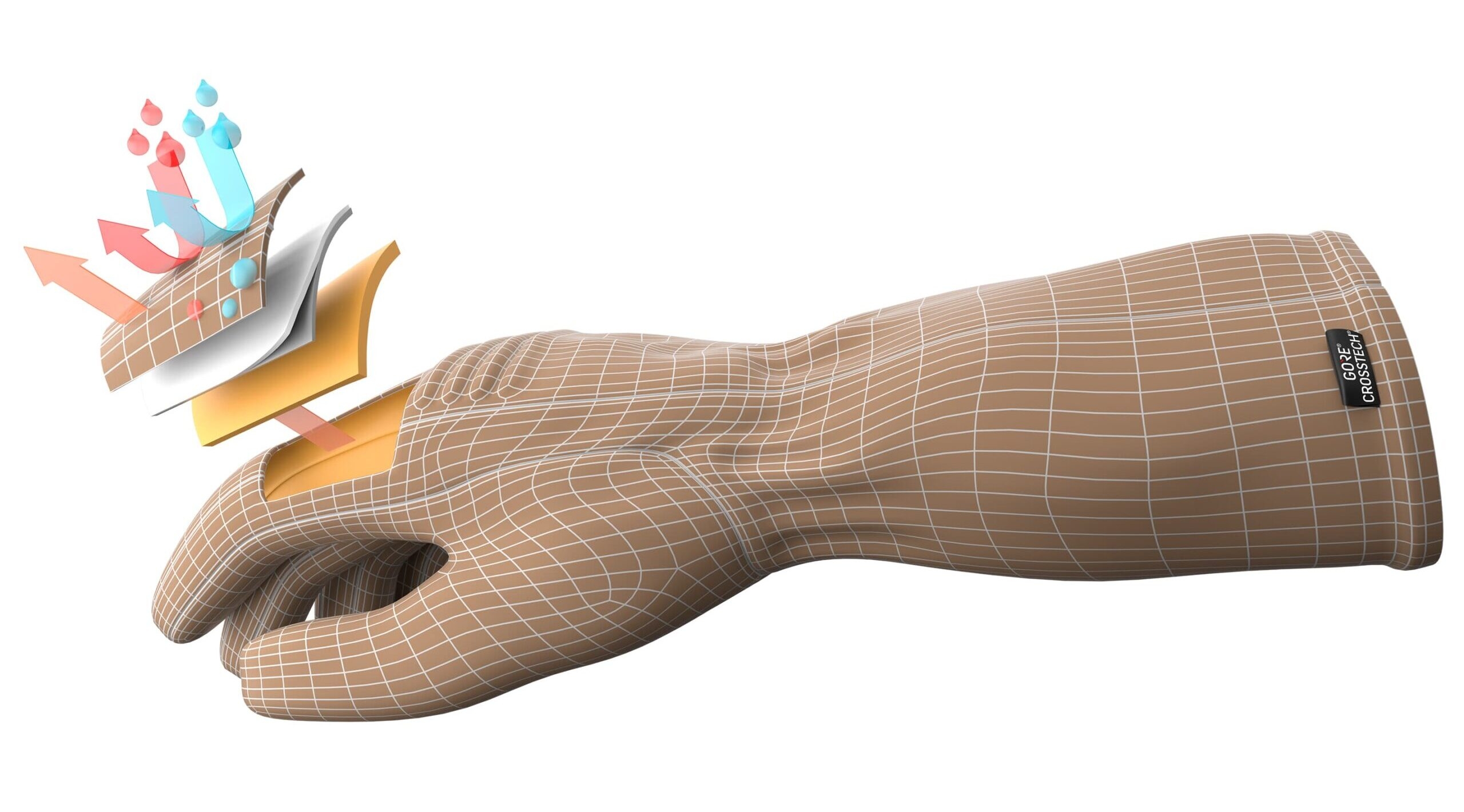 Gloves with this technology