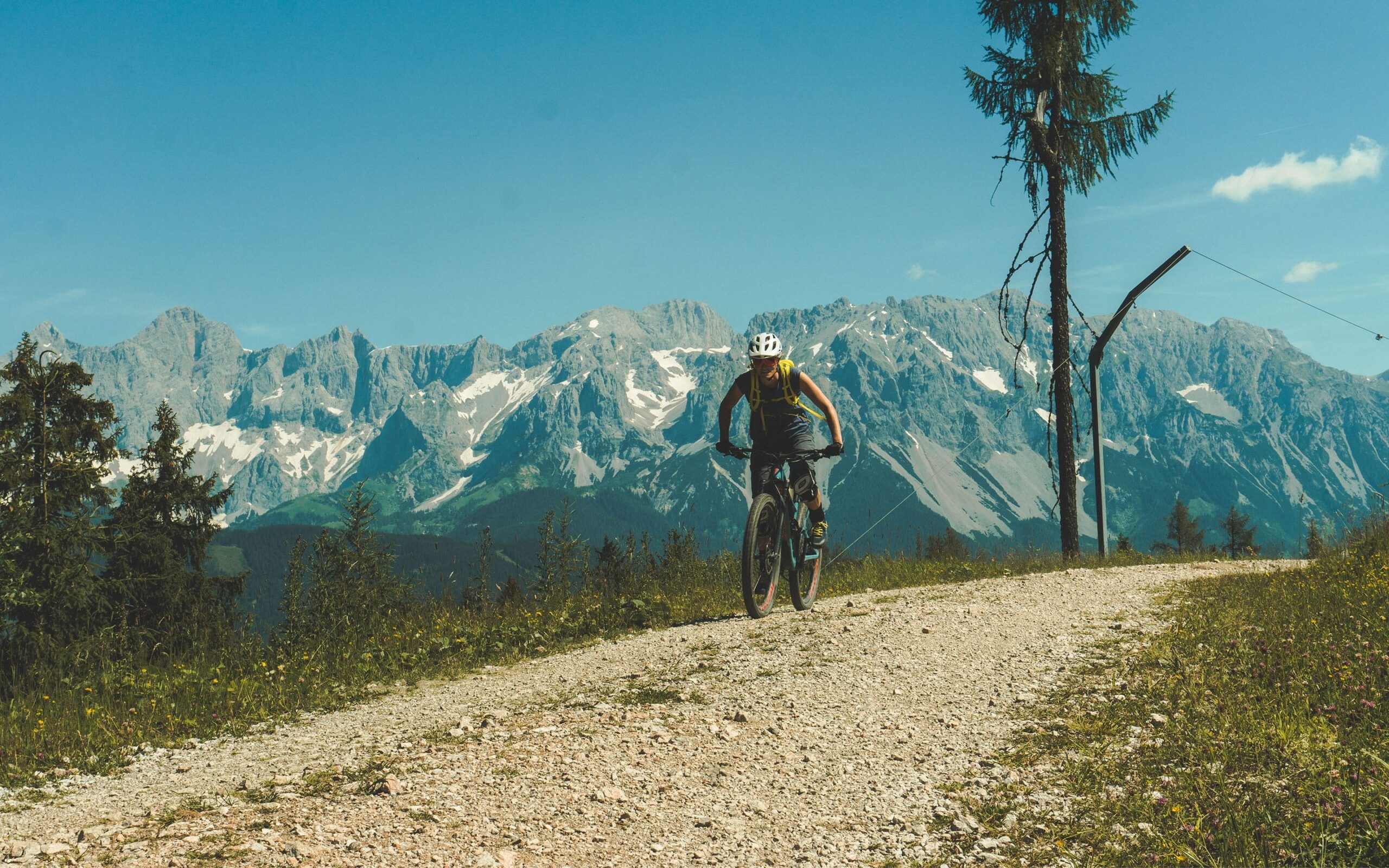 Ideally protected in summer
Gloves are no longer only a winter accessory. Also for numerous summer sports activities is it advisable to protect your hands. Sports like biking, climbing, golfing or paragliding are just the most famous.
Bike gloves – a must have in summer
We are all used to wearing a helmet for biking. But wearing bike gloves should have the same value. It is not only about avoiding blisters in the palm of the hand, but also during a crash the bike gloves can avoid serious injuries. The used materials of the gloves are breathable as well as very robust to ensure a long-time wearing comfort. The different paddings offer an ideal solution for every cyclist. For example, a higher soft foam padding especially for long-distance cyclists, or a very thin padding for mountain bikers – some gloves also don't even have any padding. We also offer bike gloves with a classy gel-soft-foam padding. There are some variations of bike gloves and every single one has its own advantages. Free movement in glove with half-fingers. Bike gloves with long fingers offer maximum protection and a silicone print on the fingertips ensures extra grip. We changed the seam technology so you hardly feel any stitches on the fingertips. A really clever feature is the Full-Tan fabric. It is UV-permeable and avoids annoying tan-lines on the hands.
Golf gloves – performance on the green
One of the most important criteria of a golf glove is the fitting. The glove should feel like a second skin and should positively affect the swing. Especially for average players gloves can be significant. Our golf glove made of leather fits ideal and ensures an optimum grip. Plus, the leather is hydrophobic (water-repellent). We recommend to buy the leather glove a size smaller because the leather enlarges a little bit. ESKA also offers a golf glove made of synthetic leather – it is breathable and the material dries fast. Both variations have some advantages. The next time you are on the green, remember wearing a golf glove.
Paragliding gloves – warm hands in airy heights
All over the year paraglider are flying in heights where the hands should be protected against cold. The most important fact about paragliding gloves is, that it shouldn't be insulated very thick so there is still a nice grip feeling and dexterity. The ideal gloves for paragliding are windproof but also breathable. A thin layer of insulation on the backhand is advisable for winter paragliding gloves. We also recommend the Fire Glove Everyday for everybody who likes it warmer. It is a thin heated glove with a lot of dexterity.