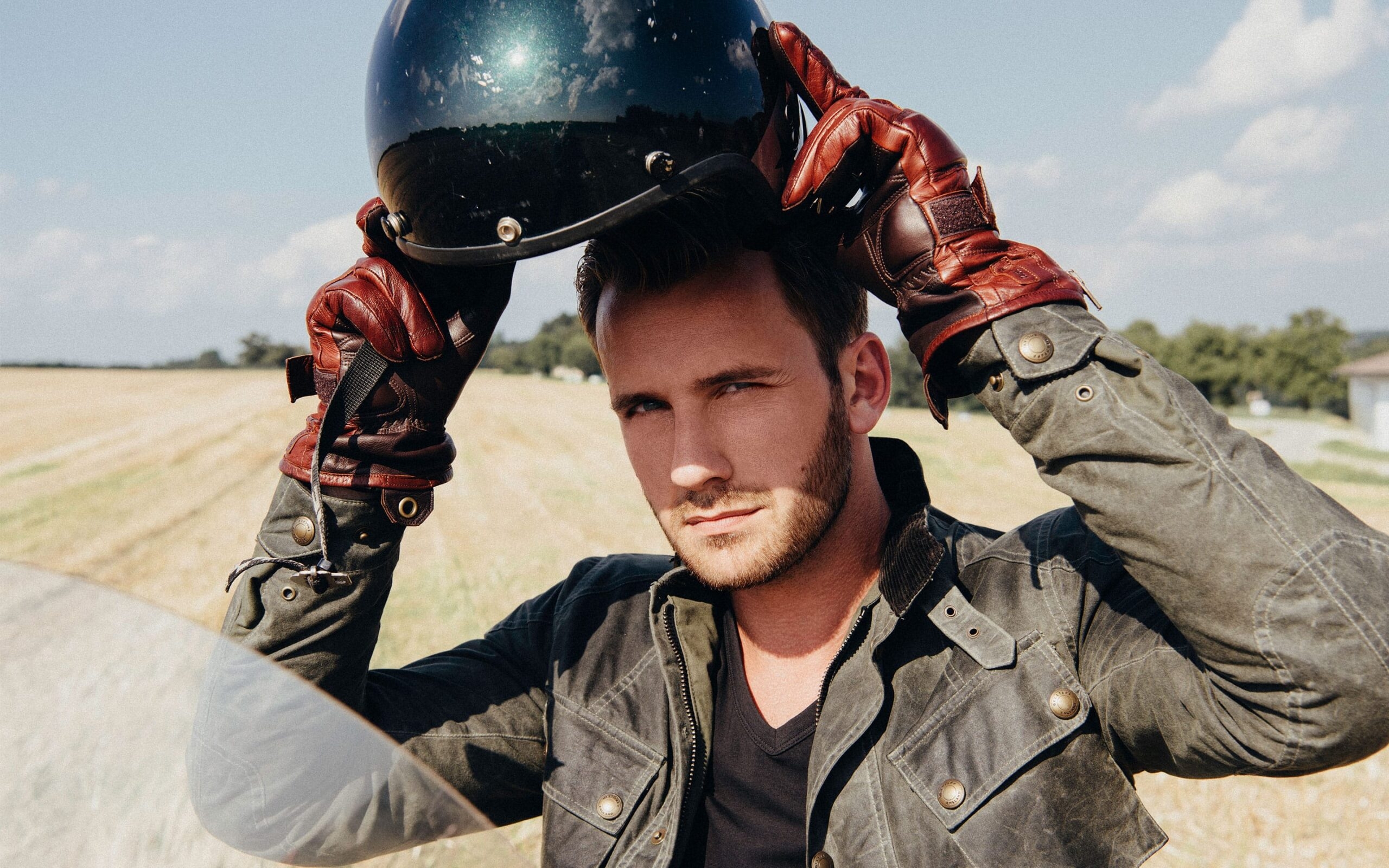 Motorbike gloves – the heart of the protective gear
Motorbikers enjoy the airstream and a wonderful feeling of freedome. With a cautious way of driving and the right equipment you will reach your destination safe and sound. The security depends a lot on a proper protective gear. For a firm hold on the handle bar you need high-grated motorbike gloves. ESKA delivers the perfect outfit for the hands of every biker.
Everything under control
Our product range includes motorbike gloves for men and women, vintage motorbike gloves, motorbike gloves for summer and also motorbike gloves for winter. ESKA produces these gloves with state of the art technique. Innovative features inspire and protect every biker. When all is said and done it's all about having the handle bar, the throttle, gear and brake lever under control in every situation. That's what we focus on. Our motorbike gloves for men and women, summer and winter, fit perfectly and are manufactured with carefully.
Protection is our top priority
ESKA produces gloves since 1912. Who can claim to say that. Especially for the development and the production of high-quality motorbike gloves the experience is so valuable. Most of all when it is all about protection. The reinforcement in the palm of our motorbike gloves and the stretchy finger and knuckle protectors in the backhand rate among our quality standards. The manufacturing of the motorbike gloves according to breathability, wind and waterproofness is patented.
Top materials
The products range from classy vintage motorbikes up to extremely robust premium models. Best protection is required but we never forget about the feeling. The comfortable wearing feeling of women's and men's motorbike gloves needs to be incomparable. This often depends on the backhand material. For our motorbike gloves we usually use deer skin or anilin dyed and soft goat leather. You will feel the high quality of the material in every motorbike glove. The ESKA vintage motorbike gloves are very robust due to the calf, crush antique and horse leather.
Pure comfort
Our vintage motorbike collection for men and women promises high comfort. This starts with an useful snag tag (for an easy slip in) and ranges up to the touch technology. An absolute eye catcher is the trendy look of these motorbike gloves. There is a large variety and you are spoilt for choice. That's important: Never lose the concentration on the streets, even if you want to forget the daily worries. Have a safe trip with ESKA motorbike gloves.