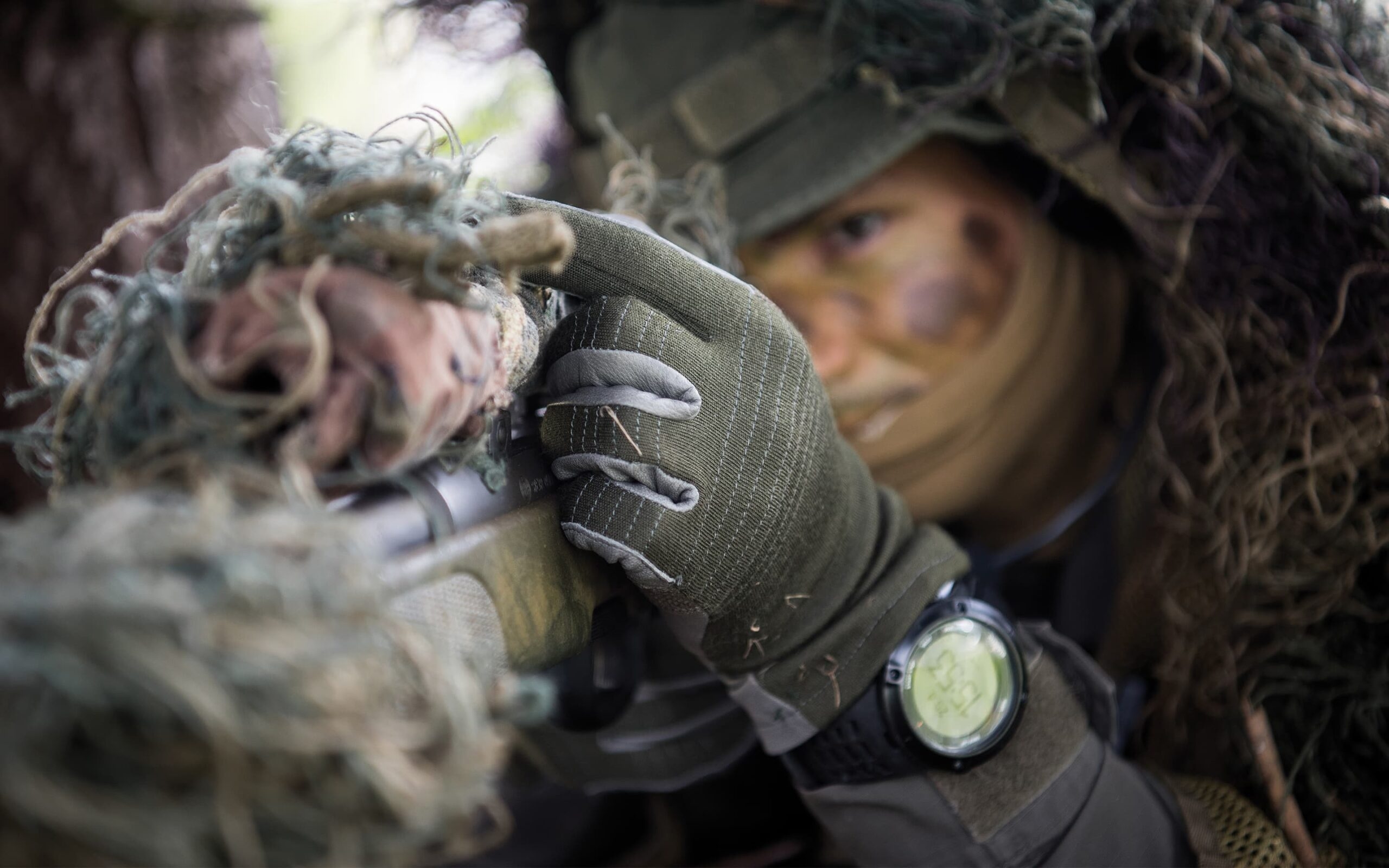 Protection and sensitivity

Under extreme conditions.

Since our foundation in 1912 we have dealt with the development of gloves for several areas of application. Therefore, we only use specific and high-quality materials to produce gloves which comply with the modern standards and demands of our time. ESKA gloves for special units are really durable and provide protection and sensibility in extreme situations.
Tactical gloves for special operations.
We offer high quality SEK gloves, which are designed for snipers, we produce combat gloves, shooting and troop gloves as well as a lot more tactility gloves are available in our selection. Our safety gloves are perfect for weapon handling and usage by police and military special units.
Specifically developed and thought out.
Our gloves consist of heat-resistant materials against flames and pyrotechnical items (corresponds to EN 407, burning behaviour level 4). Furthermore, they are certified according to EN 388 and have an extremely high cut resistance (level 5) and guarantee a maximum protection from cuts by knives or injuries from penetration through windows.
The included hard-shell protectors on the backhand guarantee the highest impact and splinter protection. Because of the special sidewall strengthening, special protective properties and high technically materials, ESKA gloves offer the perfect protection for the emergency personnel.
ESKA – oriented on individual customer requirements.
We want to protect our customers perfectly by producing gloves, which meet all of the necessary requirements. All gloves are changeable in their form, material and performance.