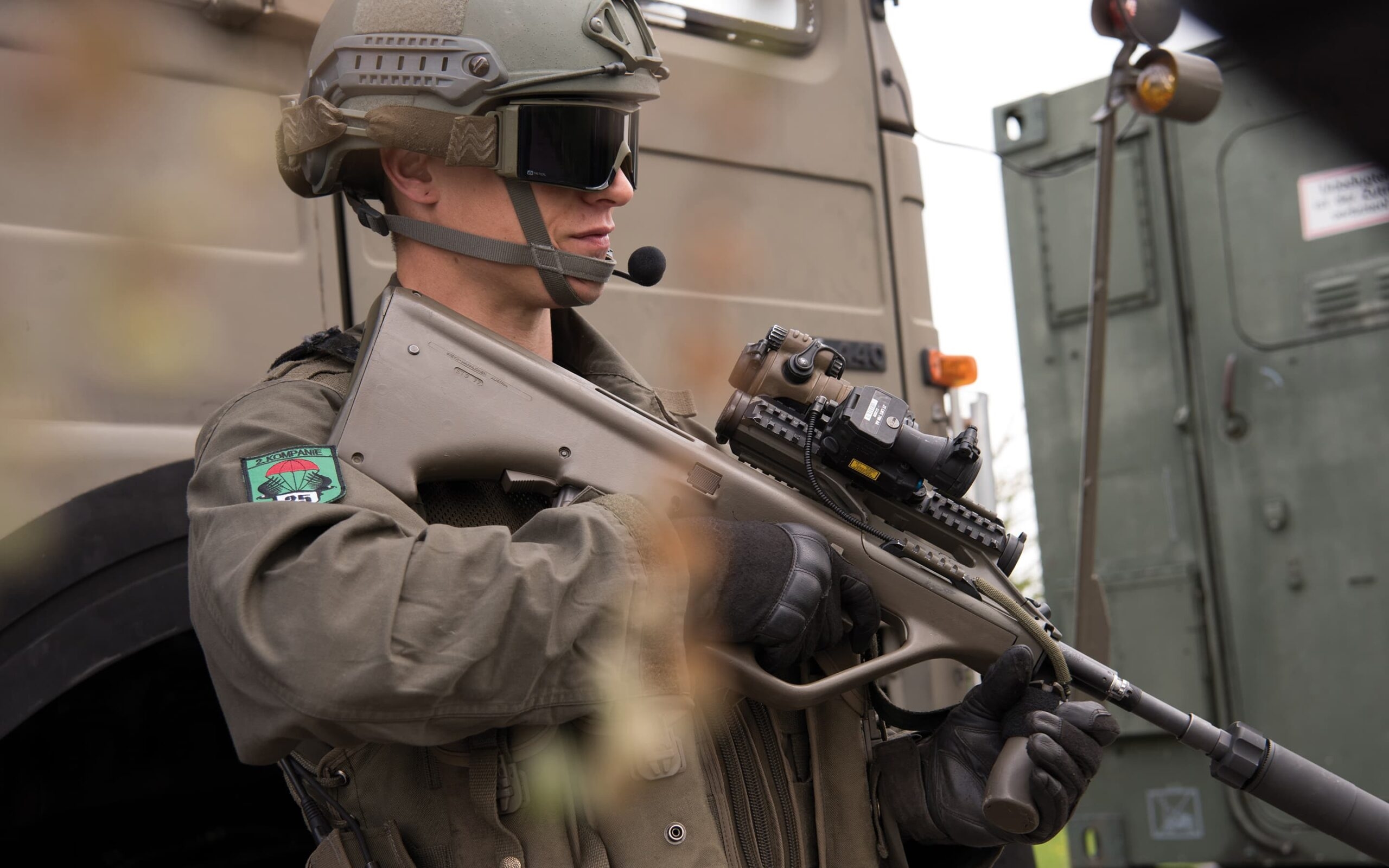 Military gloves – your personal safety equipment.
Gloves are practical and protect from many hazards. In military cases gloves are a personal safety equipment and are unavoidable. We offer a wide range of high-quality gloves, which are produced since 1912. Tactility gloves, military gloves, operation gloves as well as gloves for special units.
Varied fields of activity – varied gloves.
Gloves are not only used in our daily uses, they are a part of the military's basic equipment as cold and moisture protection in cases of military gloves. Depending on the field of activity there are several types of gloves which are being used in military cases: Gloves with a special trigger finger for perfect weapon handling, fingered gloves in combination with mitten, which protect especially from cold. Gloves for mountain troops, gloves for abseiling, shock protecting gloves and special models for paratroopers, pilots and troop deployments.
Combat gloves for soldiers from all over the world.
We equip Austrian, German as well as French Federal Armed Forces and in the future, we have developed production models as well for the infantrymen.
Gloves for job and daily use.
Operation gloves, also known as tactility gloves, have a strengthened inner hand and require best wearing comfort. All high-tech materials are flame-retarded (According to EN 407). The gloves consist of cut as well as stitch resistant material. The touchscreen function makes it possible to handle technical devices. An optimum when it comes to tactility, fit and wear comfort are also our top priority as well as special high-quality materials. Therefore, we guarantee maximal wearing comfort and sensibility.
High technically development & individual performance.
Since our company foundation we have dealt with the development of military gloves and gloves for authorities. For the several areas of application we produce gloves for military, police, special units and border police, as well as rescue services. From the beginning we intensively work with high technically developments, always based on the specific needs of our customers. Depending on our customer's wishes, all ESKA gloves are adaptable according to their form, materials and design.