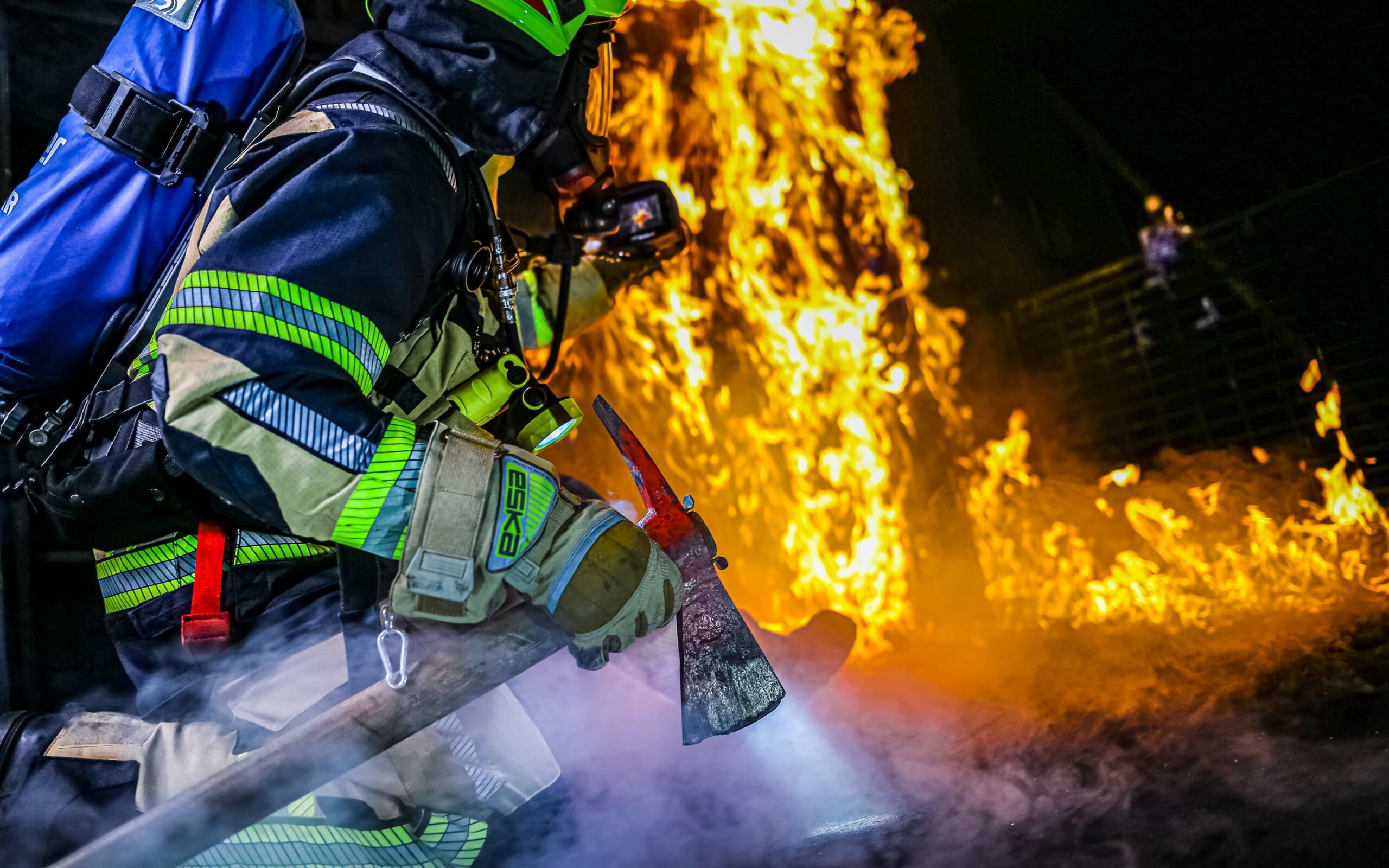 Firefighting – save lives & protect lives.
For over more than 40 years we have worked the development on our first ESKA firefighting gloves. Thereby we considered the highest safety standards to protect against blood, bacteria, and viruses. Not only safety but also tactility, wearing comfort, cut and heat protection had top priority. These factors are bringing us to the top of all glove producing competitors.
ESKA protective gloves

Everybody deserves the best protection.

Hands are an elementary part of our existence, which is why we see it as our mission to protect them from hazards, injuries, heat, moisture or cold. Protective gloves are part of a firefighter's personal equipment and are therefore essential for their daily firefighting activities and technical assistance. Besides heat and flames, humidity and cold also contact with blood and chemicals can be a danger. Firefighting gloves should therefore protect optimally and permanently and additionally should provide an ideal wearing comfort as well. As a part of our product development processes, it is especially important to us that all gloves are put through their paces in realistic conditions before they are put on the market and that all input from firefighters is incorporated into new developments.
European raw materials meet decade-long know-how
High quality and strictly examined raw materials and our 108-year-old know-how are the base for producing our high-quality products. We set on long product lifecycles and sustainability. Every day we are giving our best and refine our ESKA products. Innovation and the use of modern technologies have top priority.
Special features of the gloves
ESKA gloves for firefighting are well known for their high technically materials. For example, the best cut protection, fire-resistant and anatomically formed knuckle and thumb protectors as well as the newest fastener resolution and coating methods. Thereby our ESKA gloves never lose their wearing comfort and tactility. One of our special features is our anatomically 3D cut which enables a natural position and movement of the hand.
ESKA – a strong partner by your side.
We set on strong partners and require a huge contact network with our dealers and distributors. Learn more on our website, where our gloves can be bought directly in our online shop or from a dealer.