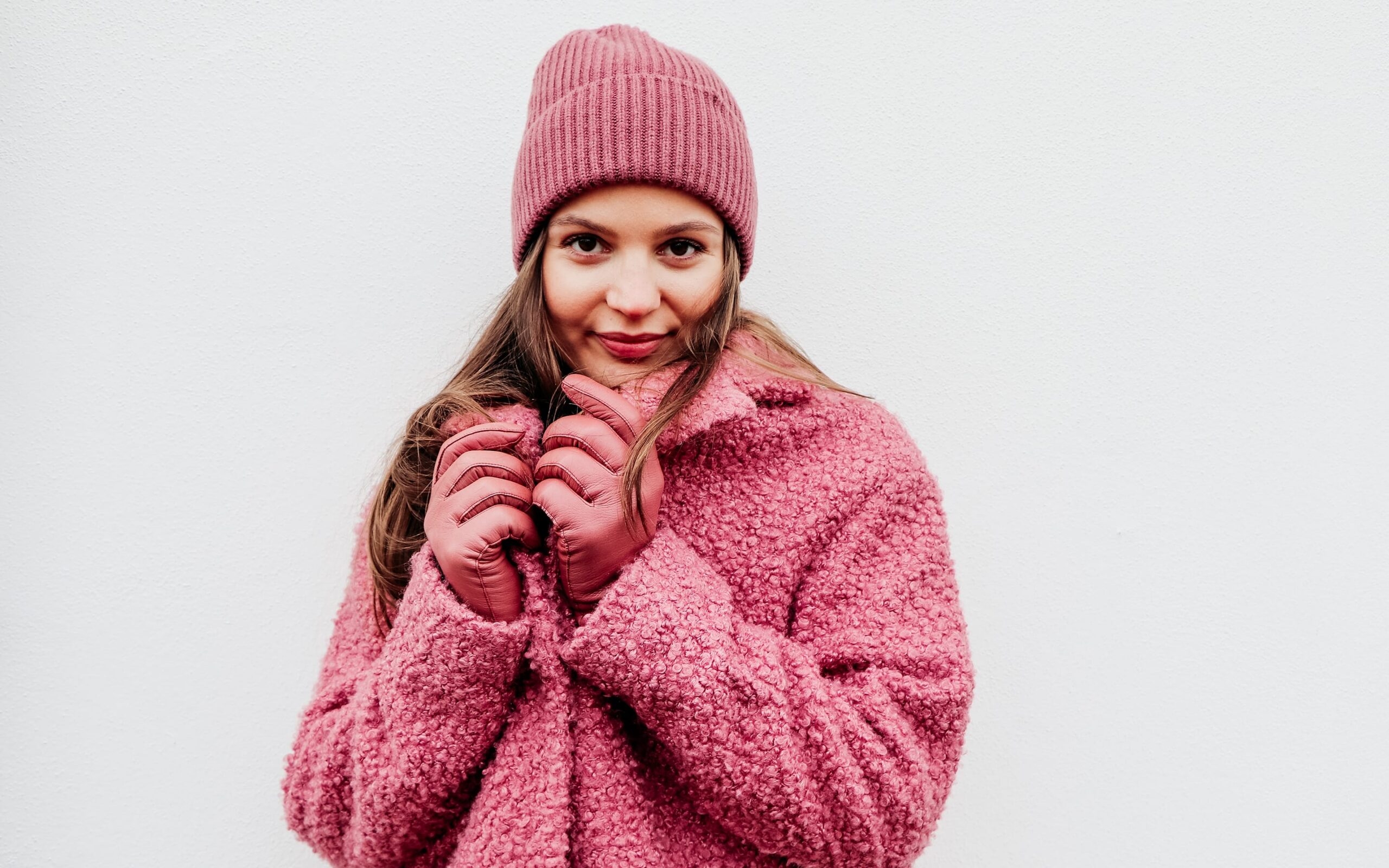 Designed for personal style

and for your comfort

Elegantly dressed from head to toe – that's it! The cherry on the cake, in this case of an outfit, are the hands. Wearing the right glove which is made of finest leather makes elegance tangible. Several leathers, processing, inner lining and proper fit are the basement of our quality standards und characterize ESKA.

The main components are delicate leathers of all types, which take their origins exclusively in European countries. For further processing our reliable long-term partner Artner takes charge of the leather tanning. A special feature of leather is the unmistakably breathing activity and the high wearing comfort. Some of our dress glove models consist of several leather types at one time, for example smooth leather and suede glove 'Yona' for women, which is special for its extended really elegant looking cuff.

Before a pair of our ESKA leather gloves is leaving our house, it requires several production steps. The finest leathers, which descend from lamb, deer or peccary for example, are getting prepared, dressed and controlled by our skilled workers. To get the perfect leather glove it needs preparatory work in advance. After the leather got dressed and punched out it is sewn stich by stich of our seamstresses. Ladies' and men's dress gloves consist of up to twenty individual leather parts. These leather parts need to be sewn together with a lot of knowledge and sure instinct. A classy suede or smooth leather glove is lined with cashmere, wool or silk.

In the matter of fashion ESKA's leather gloves are keeping pace. A classic product is the model 'Donna' for women which is available in eleven colors and four linings. For those men who like it special ESKA offers the stylish model 'Henry' made of durable calfskin.

The design, the best leather quality and our careful processing of our gloves are our flagship, since 1912.