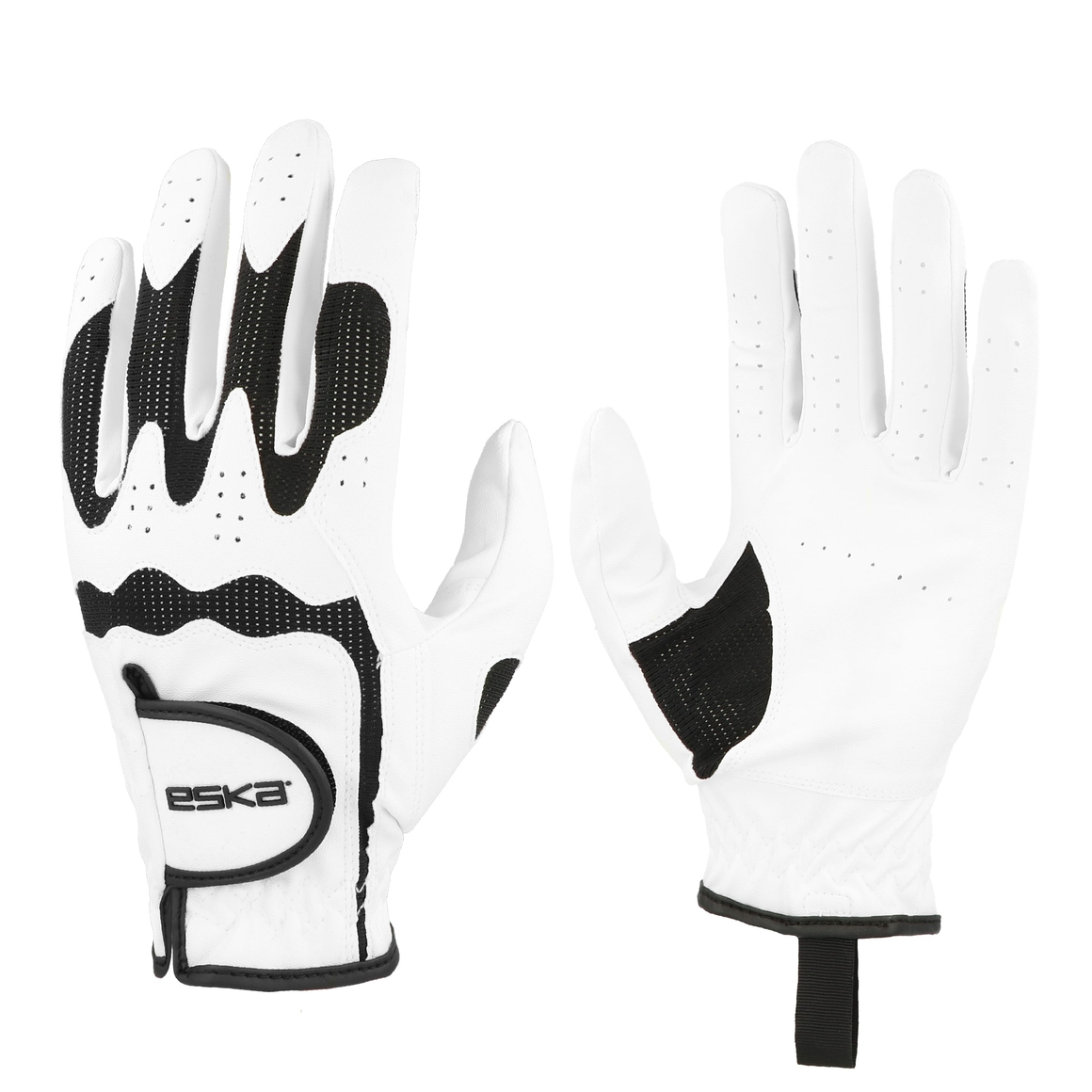 0062U/A
GOLF PRO PAIRPU faux leather men's golf gloves
Vegan men's golf gloves made of PU synthetic leather for best grip and comfort.
Read more
29,90€
Colours
Buy now
Description
Men's golf gloves made of durable synthetic leather (PU) with optimal grip on the club. This model avoids pressure points and wrinkles for optimal grip. Perforations in the back of the hand and in the palm ensure breathability in warm temperatures. Flexible mesh textile inserts on the back of the hand, thumb palm and backhand provide additional flexibility. A very good fit, suppleness and an attractive design make these golf gloves loyal companions. The scope of delivery includes one pair (one each left and right) and is therefore equally suitable for right-handers and left-handers. Also available in pieces for left hand only (model 0061U/A GOLF PRO Piece).
The precisely fitting, vegan golf glove. Excellent fit and well thought-out features make the Golf Pro a sporty companion.
Material structure
Palm
Artificial leather
Backhand
Artificial leather, Mesh
Features
belt, snag tag