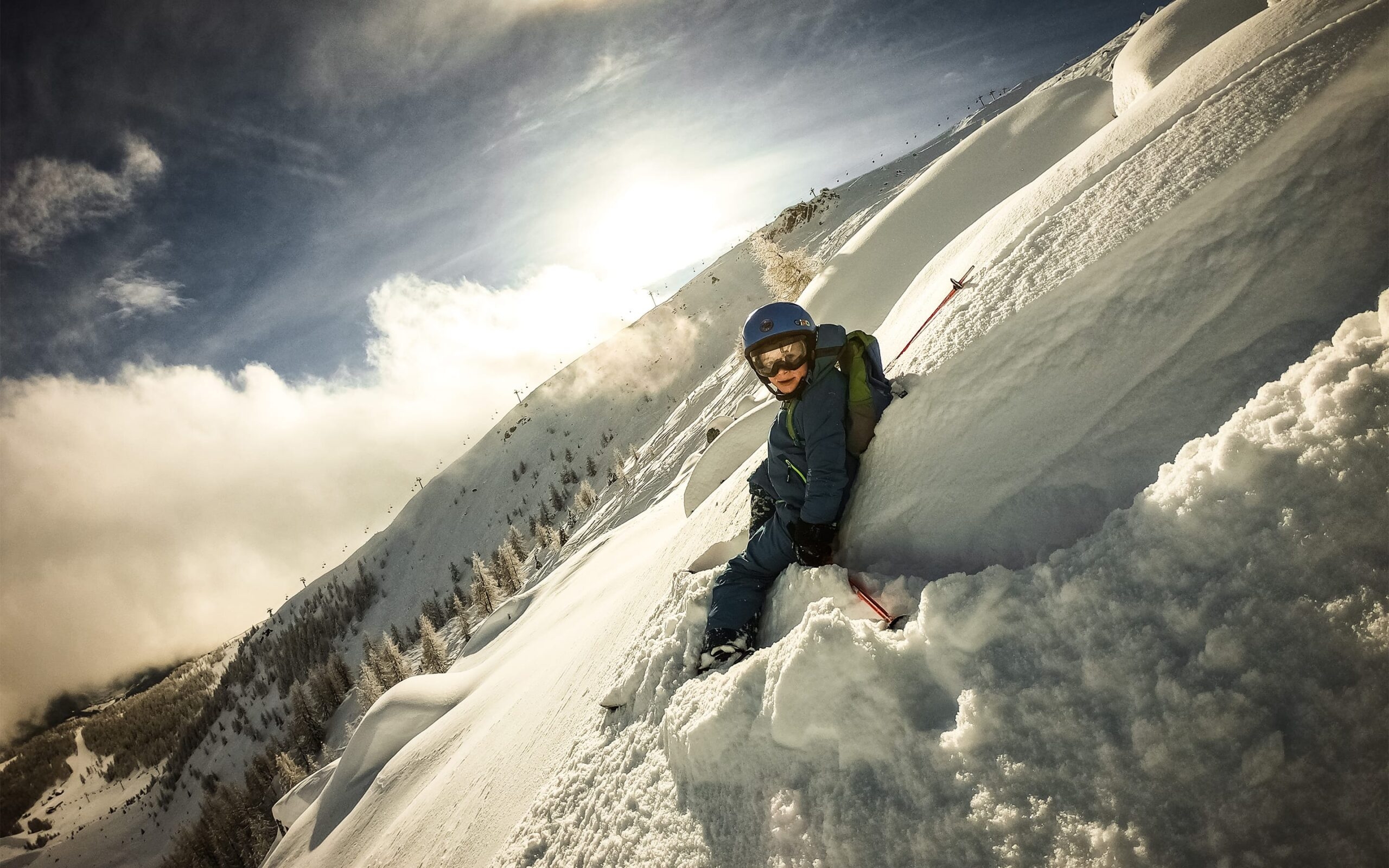 Gloves count to the basic equipment for active kids in winter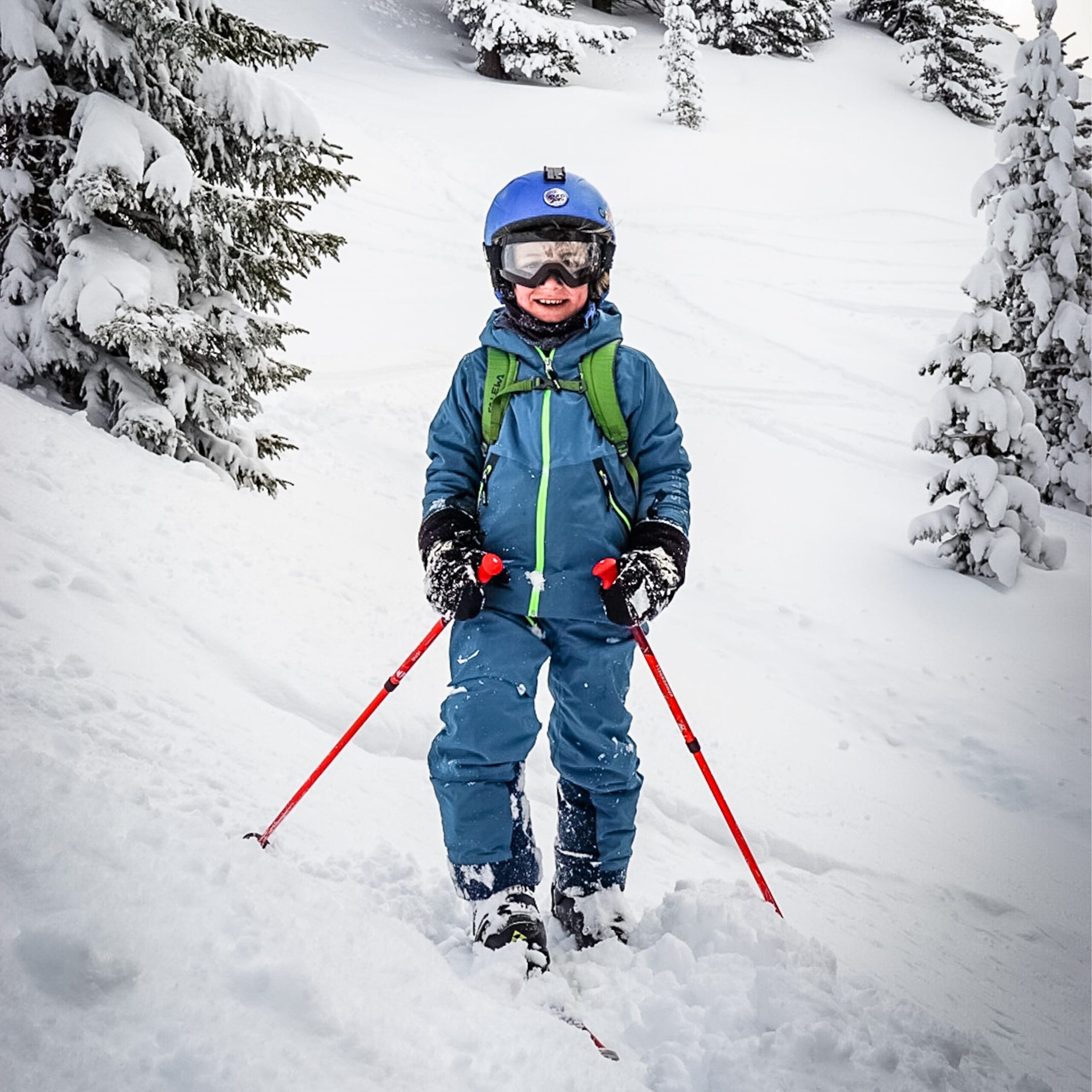 Kid's gloves are necessary in winter. No matter if they the gloves are used for skiing, building a snowman, sledging or just romping around in the snow. The hands are all the time in contact with the snow so it is worth it buying a waterproof kid's glove. Especially gloves with a long and wide cuff are very famous. You can easily pull it over the jacket and fix it with the cordstopper. Even during the wildest snow ball fights no snow will fall into the glove.
Gloves for practiced skier
The decision between glove and mitten depends on the personal preferences. Mainly we observe that kids who are better skiers or even practice the use of poles like gloves more than mittens. The grip feeling on the poles is a lot better than in mittens so it is easier for them to hold the poles firm. After an exhausting ski day kids usually play around in the snow, so we would recommend to buy waterproof ski gloves.
Ski mittens for kids and beginner skiers
When kids start skiing, warm hands are a decisive factor how the day's going to be ;). We recommend mittens for toddlers and beginner skiers because they don't use their hands that much, so it might be, that the hands get cold quickly. Inside the mitten, the fingers are not separated so they warm each other better and stay warm longer. As already mentioned, it is worth it to buy a waterproof mitten.
Kids mitten – thought out hand warmers
Every mother knows, that putting on gloves can be a challenge. That is why we really thought about it and developed kid's mittens which makes it easier to put them on. The gloves are equipped with a long and sometimes waterproof zipper. The kid's mitten can be fully opened and the hand can easily be caught. A wrist belt guarantees a firm hold. But sometimes there are problems with the thumb of the kid and so we made gloves for newborn kids which are size 0 – these gloves don't have a thumb.
As mother of two little boys, who fully enjoy the winter, the Banu Shield glove was my first choice. The long and waterproof zipper makes it very easy to put on the gloves. On top: this kid's glove is super warm.