Our standard is 20 washes
To guarantee the longest possible wearing period of ESKA gloves, correct handling and care are of great importance. All ESKA fabric protective gloves for firefighters are certified after pretreatment of 20 washes at 60° C to guarantee that mechanical and thermal properties are maintained.
Proper care
All ESKA protective gloves provide information on how to wash them correctly in the form of care symbols on the labels. In a gentle wash programme, fabric gloves for firefighters can be washed at 60 °C and leather gloves for firefighters at 30 °C. Protective gloves for firefighters must be washed separately to prevent foreign materials (such as lint) from attaching to their surface. To avoid cross-contamination, for example between work clothes and sports clothes, protective gloves must always be washed separately.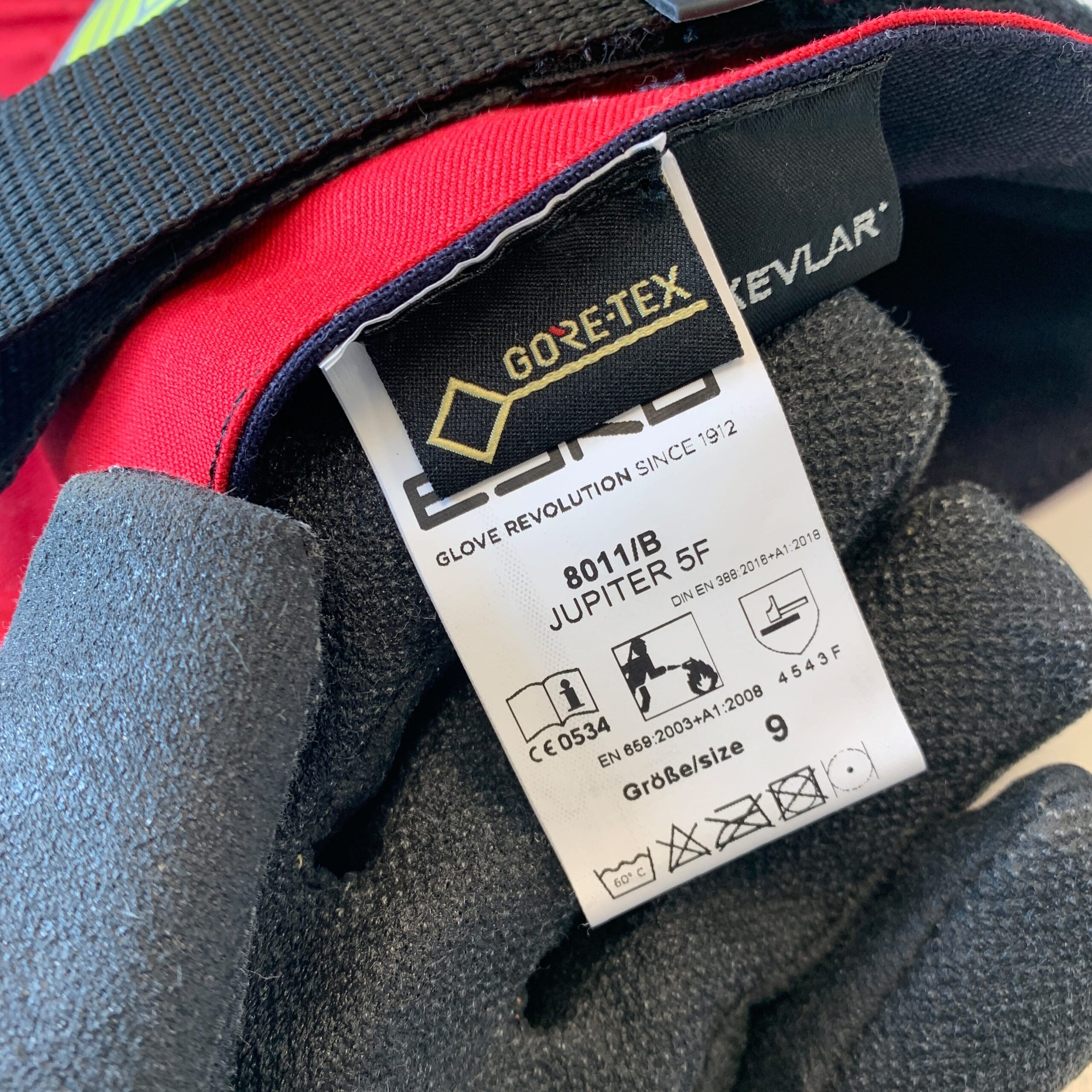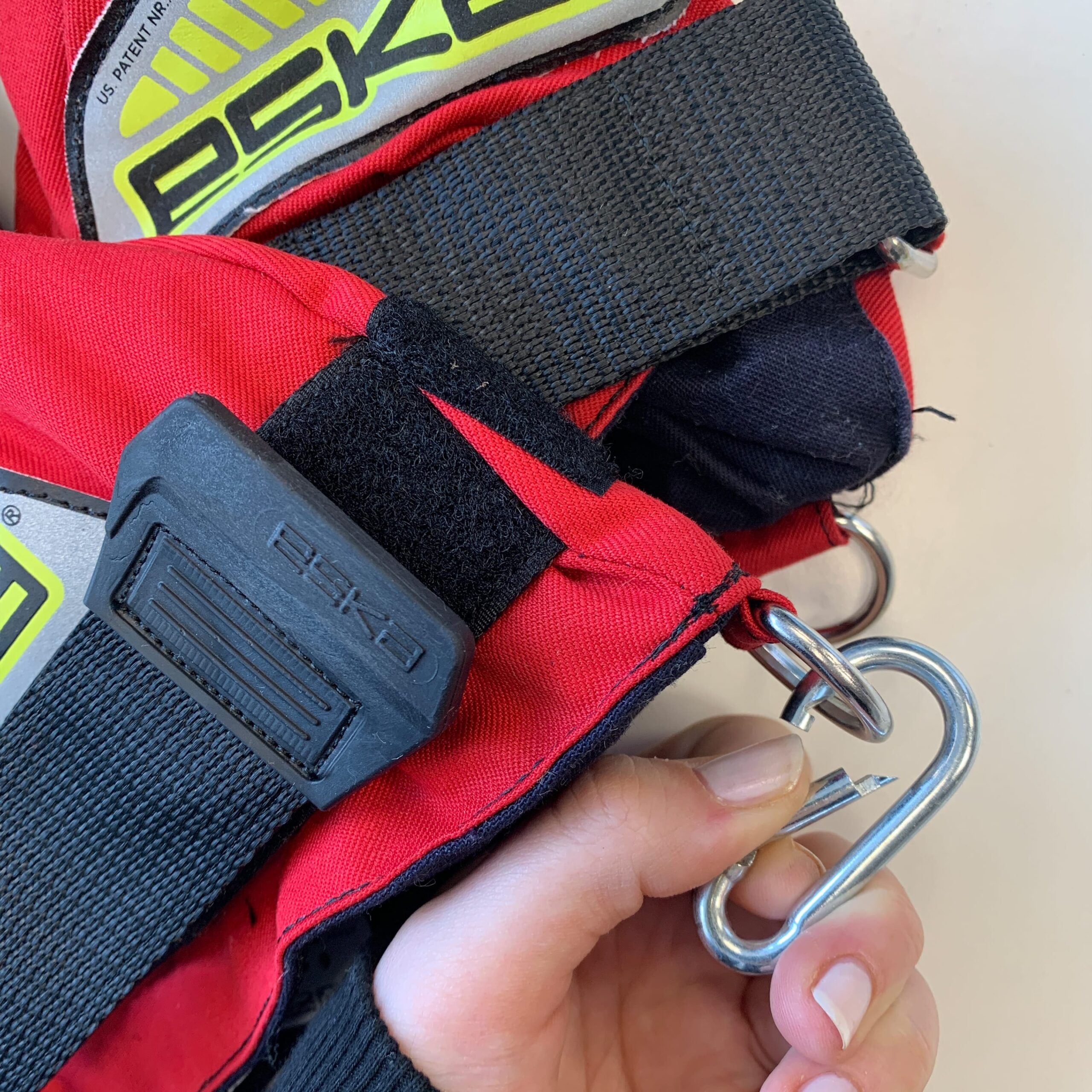 Wash preparation
Before machine washing, remove snap hooks and fully close all the fasteners, in particular hook-and-loop fasteners. Failure to do so may lead to abrasion and damage to other fabrics in the washing machine.
Suitable detergent
Use phosphate-free mild detergent without fabric softener, optical brightener, stain remover and without bleach. Failure to do so may result in bleaching, fibre damage or damage to the coating. Fabric gloves with membrane must not be spun, or may only be spun gently for a short period of time.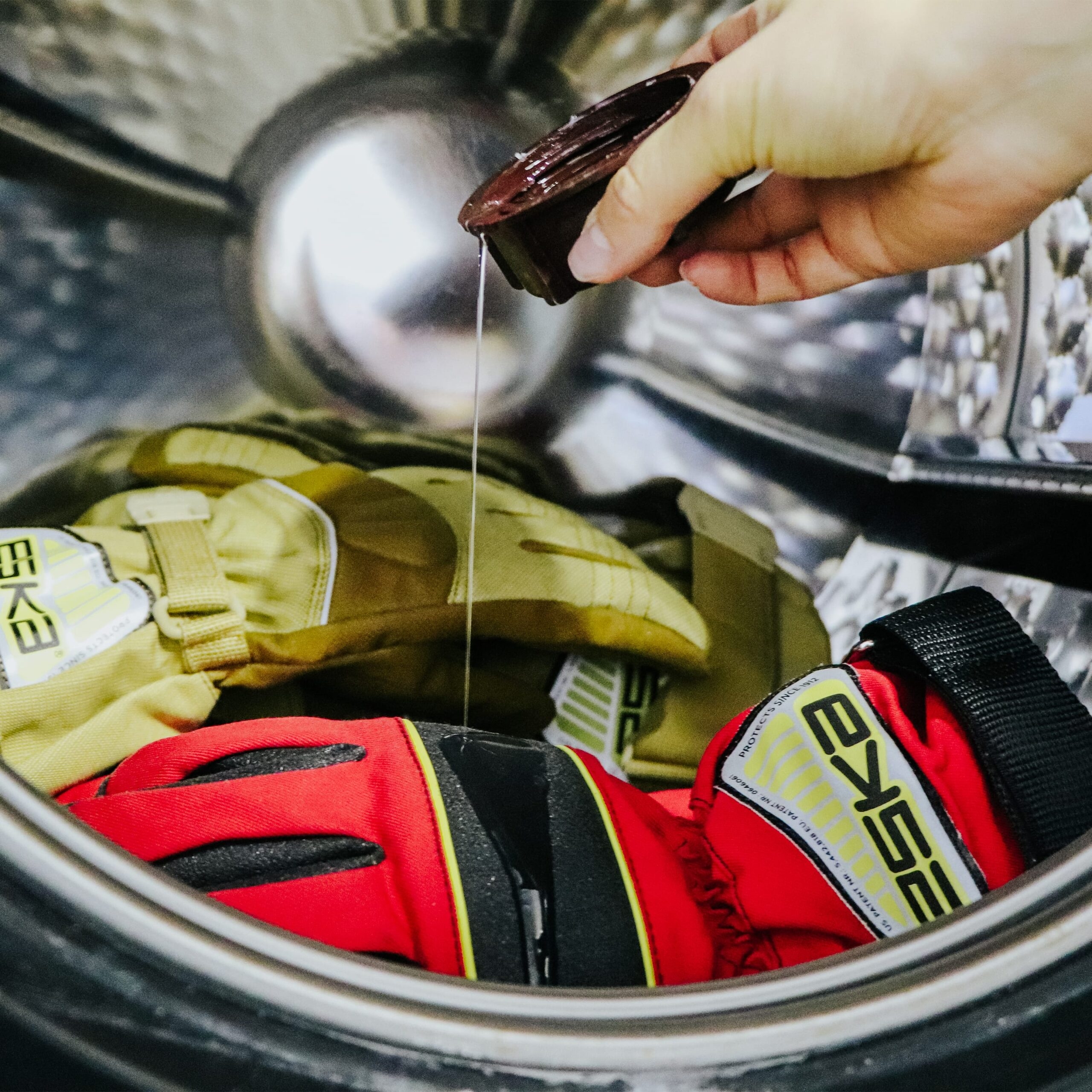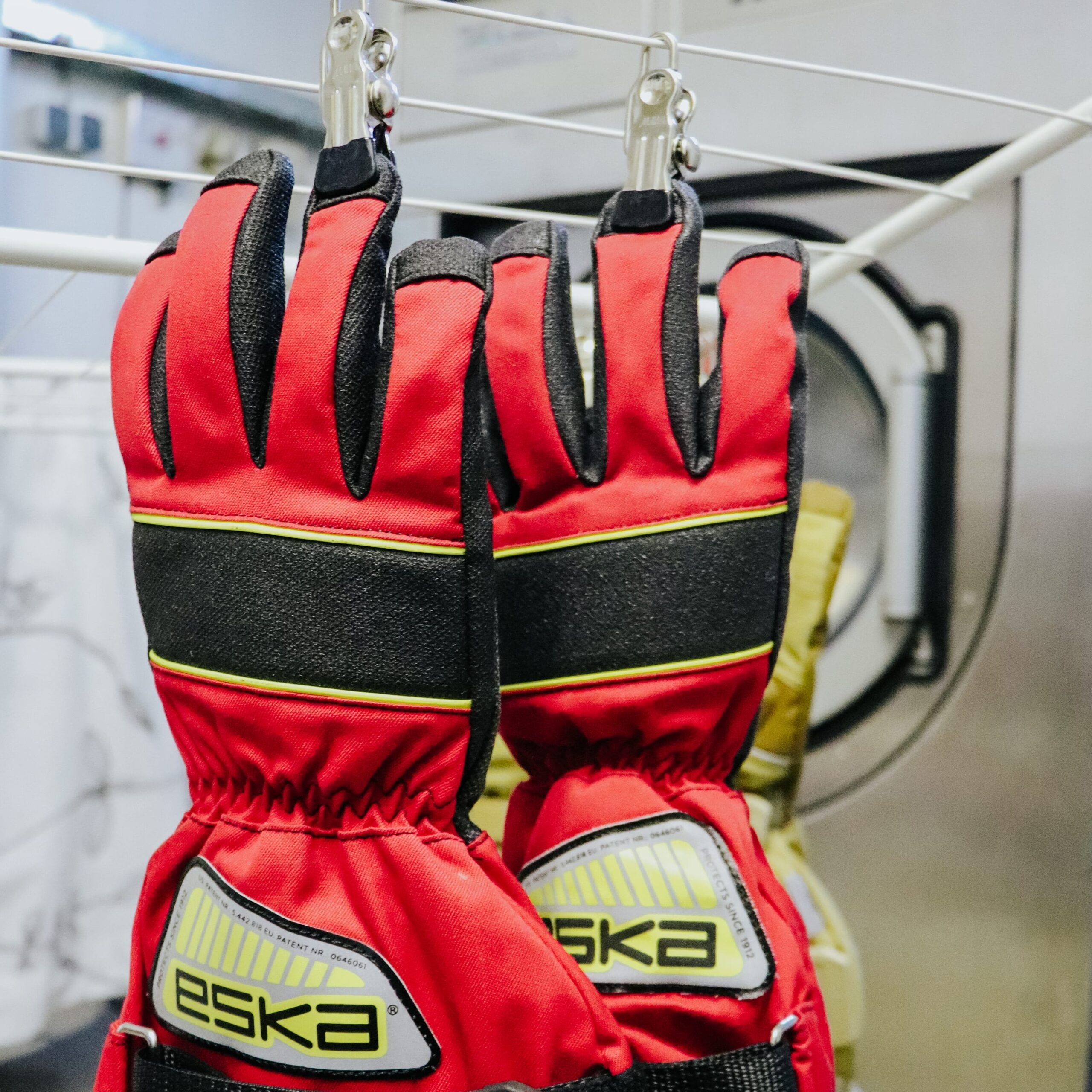 Tumble dryer or air drying
After washing, the fabric gloves for firefighters can be dried in a tumble dryer (gentle drying) or drying cabinet. If you are not using a tumble dryer, return the gloves to their original shape by putting them on when they are still wet. Afterwards hang gloves by the fingers or leave them to air-dry on equipment designed for this purpose. Avoid heat sources such as radiators or ovens as these may damage the materials.
All textile firefighting gloves can be dried in a tumble dryer. Leather firefighting gloves should only be hung up and allowed to air dry slowly.