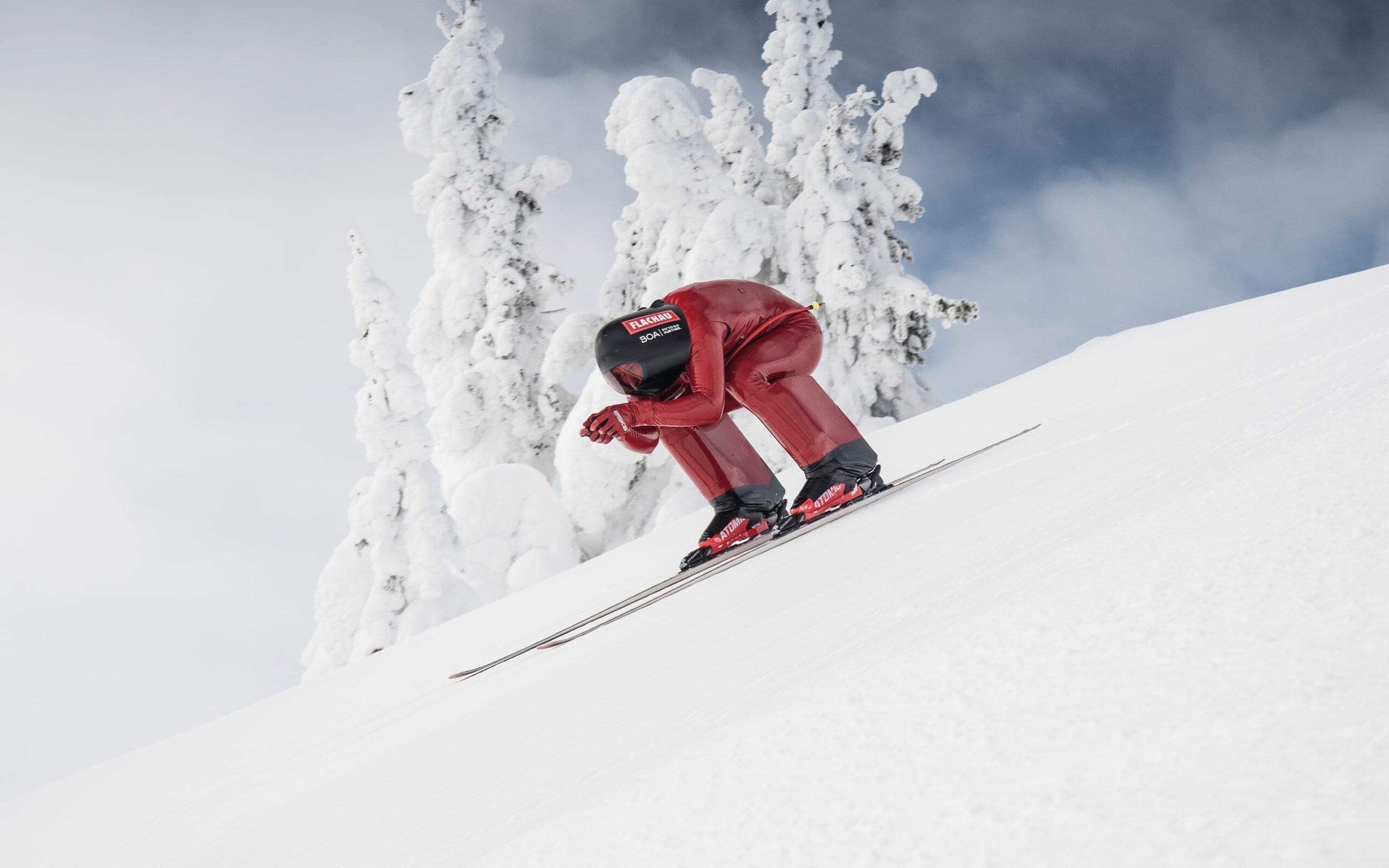 #Sports
Interview with Speed Ski World Championship Skier Manuel Kramer
Manuel Kramer, the fastest man in Austria, in interview: He is a former Austrian ski racer and has been participating in the Speed Ski World Championship since 2015. Since 2017 we have been developing special ESKA gloves for the Speed Ski Austria Team, which feel like a second skin and are perfectly adapted to the Speed skiing.
How did you become a speed skier?
When I finished my active career as an alpine skier in 2014, Christoph Prüller(Sports Director Note) called me and asked if I fancied trying out speed skiing. At first, I had to get my professional qualification and didn't take part in training in Andorra until autumn. I spent the first season in the S2 class and after that I switched to the S1 class.
How much do you have to train to become a speed skier?
Basically, it is Speed skiing not a high-performance sport, but an extreme sport.You are your own insurance, which is why it is important to counteract the forces and to be at a certain mental level. Recreational sports (cycling, strength training, etc.) in addition to work and study represent a good mix to achieve top performance. I come from competitive sport, and have done nothing more than training for many years now. But now I can do many other sports, which I couldn't do as often in the past, such as tennis, football or climbing.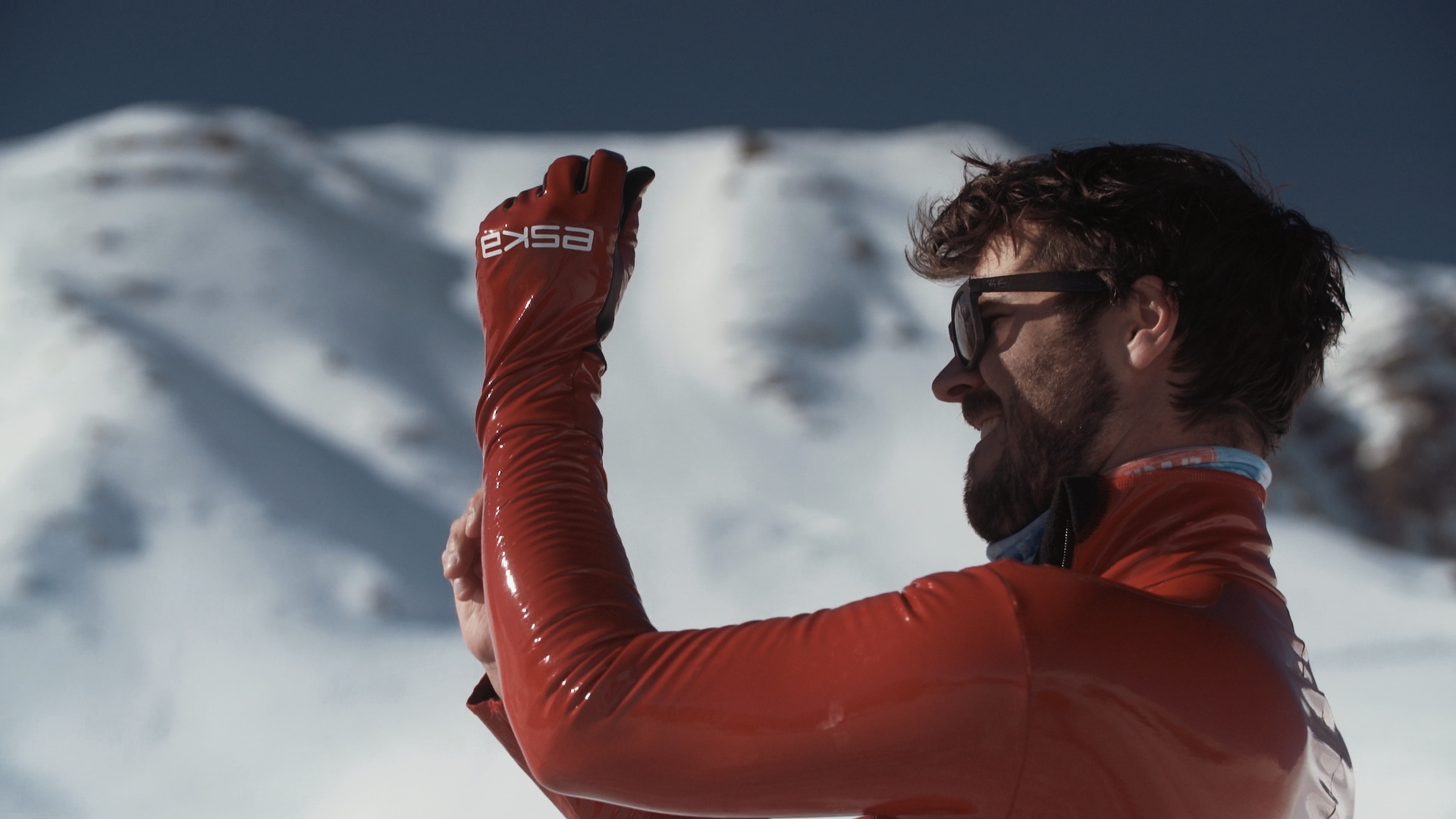 What exactly is the biggest challenge in speed skiing?
Ski, spoiler, helmet, poles, wax, suit, aerodynamics, (there are countless – even small – parameters), all of which have to be optimally tuned for a race, because not every track has the same topography.
What is your greatest achievement?
My greatest achievement was that I was the first athlete to enter the S1 class to reach a speed of 246.914 km/h. My vice world championship title in 2017in Idré was a nice moment of recognition, but for me personally it will be interesting to see at which point I reach my limits. I.e. when I reach speeds where I might actually say: No, I can't keep going, I don't want to take that risk anymore. –> It hasn't got to that stage yet, but I'll keep you posted 😉
What are you thinking when you accelerate to over 200 km/h?
If you are in the position, it's really hard to estimate the speed. That's why speeds of up to 230 km/hfeel routine, because I still feel like everything is under control and that I am able to react in an emergency. At this stage, it's simply a matter of mind over matter, and fighting for "survival" in the literal sense of the world.
Do you have any tips or tricks you'd like to share with us?
If you want to try out speed skiing, you should have learned to ski properly at an early age. Instinctive reactions are essential to minimise the potential risk at high speeds.
How do you choose the right equipment?
By testing and constantly developing our equipment. But sometimes, we don't have the resources. There is a lot of potential for improvement, from which other sports could also benefit. But it's fun to tinker with things.
Which goals would you like to achieve?
Speed skiing is a marginal sportand overall World Championship or medals and will never really receive the status they have in, say, the Hahnenkamm race in Kitzbühel. That's why it's that much more important for me to reach my speed limits. But in order for this to happen, everything must fit all come together perfectly on the fastest track in Vars, including the weather.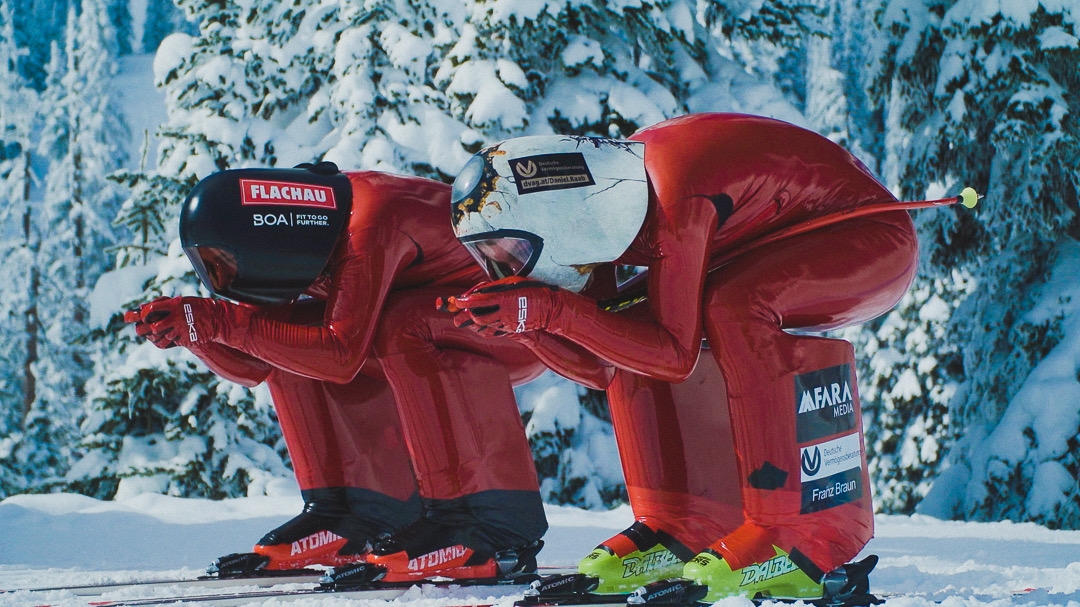 The adrenalinjunkies from ÖSV Speedski Austria Team write their own story with a lot of speed and special slopes. A imagevideo from FRAEM shows our craftsmanship, emotions and a lot of passion.