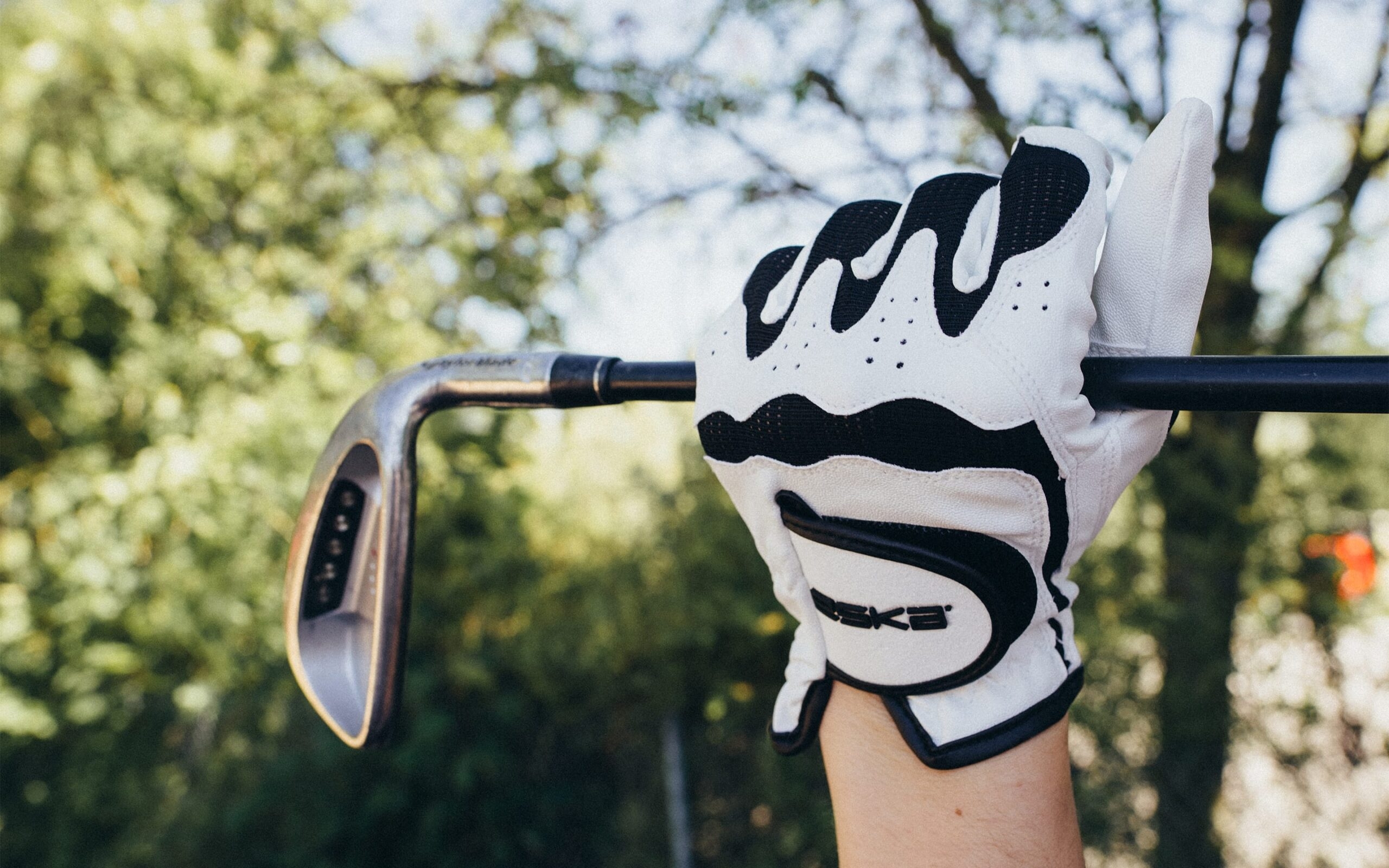 #Sports
What comes down to a good golf glove
Our heart beats for gloves. We make gloves for your profession, for your safety and for your passion. For some people a glove belongs to personal protective equipment for others it is a modern eyecatcher. ESKA's CEO Paul Loos is a passionate golfer and a golf glove is an essential component of every game. But what comes down to a good golf glove.
Many people believe that it is not necessary to wear a glove while playing golf but it is significant for average players. The hands are in direct contact with the racket and affect it. The glove should fit like a second skin and should offer a high wearing comfort.
Amaterus often spend a lot of money for golf shoes, caps or other accessories, instead of spending also some money for proper gloves.
We offer golf gloves made of leather as well as made of synthetic material. Both models are equipped with a Velcro on the backhand, to guarantee an easy put on and pull off. The leather ensures maximum grip and is water-resistant. Due to the perforation the glove is highly breathable. The leather wides a little bit, therefore we recommend to buy the glove a size smaller.
The synthetic golf glove is very stretchy and light. The perforated material dries very fast and is breathable. In general we recommend both gloves, if the golf player prefers leather or synthetic depends mostly on the price and/or personal preferences.
In any cases a golf glove is advisable for every tournament. It protects the hand of the player and offers best grip that positively influences the tee shot.