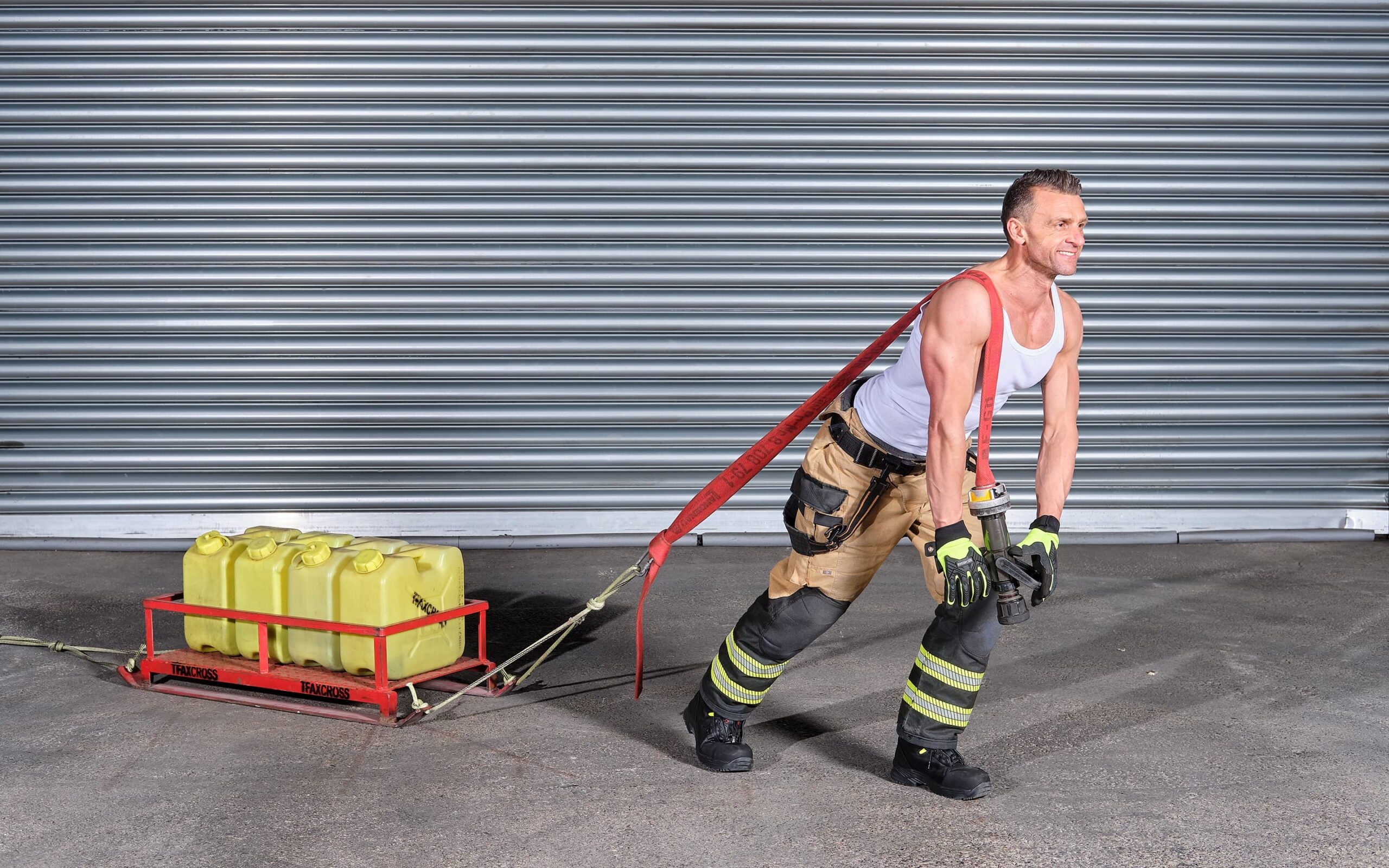 #Professional
The 5 best training tips and the toughest competition by Joachim Posanz
How did you get into this unique firefighting sport?
My work colleague and friend Thomas Ziaja (nicknamed OPA) had started this special firefighting sport before me. He persuaded me to give it a try. I was immediately infected and it has become my great passion!
What are your top 5 training tips for competitions?
Create fixed time slots for training in your weekly schedule, because only regular training is effective.
The training must have several components: strength-endurance-technique-strength-endurance.
Technique training must be very competition related. Try to recreate the elements of competition.
Strength-endurance training in intervals. The most effective is the Tabata interval (8x 20 sec. load / 10 sec. break). Available as an app for download.
Train your mental strength. That will make decisive "BIG points" in the competition!!!
Which competition was the most challenging for you?
The TFA (Toughest Firefighter Alive) competition was, and still is, the most challenging in the sport of firefighting. It is also known as the "Iron Man" of firefighting competitions.
How do you prepare for your competitions?
My training tips are also my preparation principles! I have a training workload of 5 units a week. In the preparation also always "spurts" with two units a day.
Important: push the training already in winter! In the last week before the competition, only "light" and the sequences are trained. The muscles should be able to fully recover.
What equipment do you have at your competitions or what are your most important utensils?
In the competitions, and this is what makes them so special, you start in complete turnout gear, including breathing apparatus, and sometimes with a mask on. This means that you have to reckon with an additional weight of about 25 kg. Of course, it is very important to have functional equipment. All parts of the personal protective equipment have to be top-notch. Especially the gloves, because they "transfer" my power to the tasks set in the competition!
What was the toughest competition for you personally?
My toughest competition was the Toughest Firefighter Alive (TFA) 2010 at the World Championship in South Korea. The climate was extreme for us Europeans, 40 °C with 90% humidity. But that was only one of the extremes! Also the competition was especially "hard", because at the last of the 4 stations (the 4th station is always very, very hard) instead of the usual 15-20 floors – 35!!! Floors had to be run up. As I said, always with breathing apparatus!!! But my torturing "paid off" at this world championship. I became world champion for the first time and was crowned "Toughest Firefighter in the World".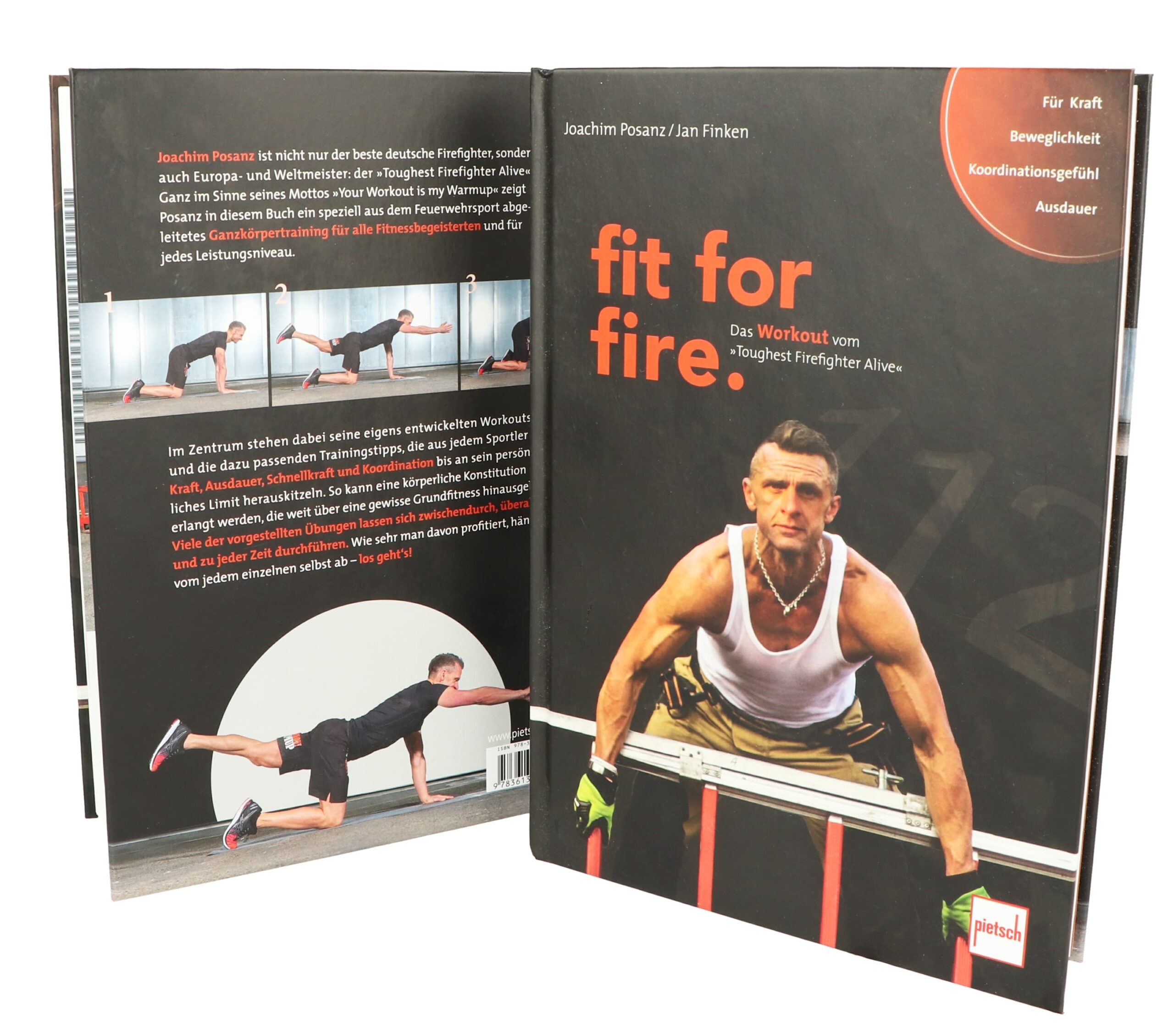 What tips do you have for avid firefighter athletes?
Find out about the "SOMETHING OTHER FIREFIGHTING SPORT" and just try it out. You will get to know completely new sides of your body!
This will give you motivation for regular training, which will also help you in your "normal" everyday life as a firefighter. Last year I published my first book "Fit for Fire", which is suitable for all fitness enthusiasts and for all levels. It contains a full body workout specifically derived from firefighting and many appropriate training tips. I can really recommend this book to everyone! 🙂
How long has TfaXcross been around and how successful is the firefighting sport so far?
I created the TfaXcross in 2014. It is a specific form of training that represents a functional full-body workout on the one hand and is a special basic training for competitions on the other hand. I have created this workout from the experience of my long competition time. Therefore, in the workout also the strong reference to the fire department or our sport. In addition, TfaXcross should stand as a synonym for the many different firefighter competitions (Toughest Firefighter Alive, Firefighter Combat Challenge, Europas Challenge, Firefighter Stairrun, etc.) that now exist. Quasi as a generic term.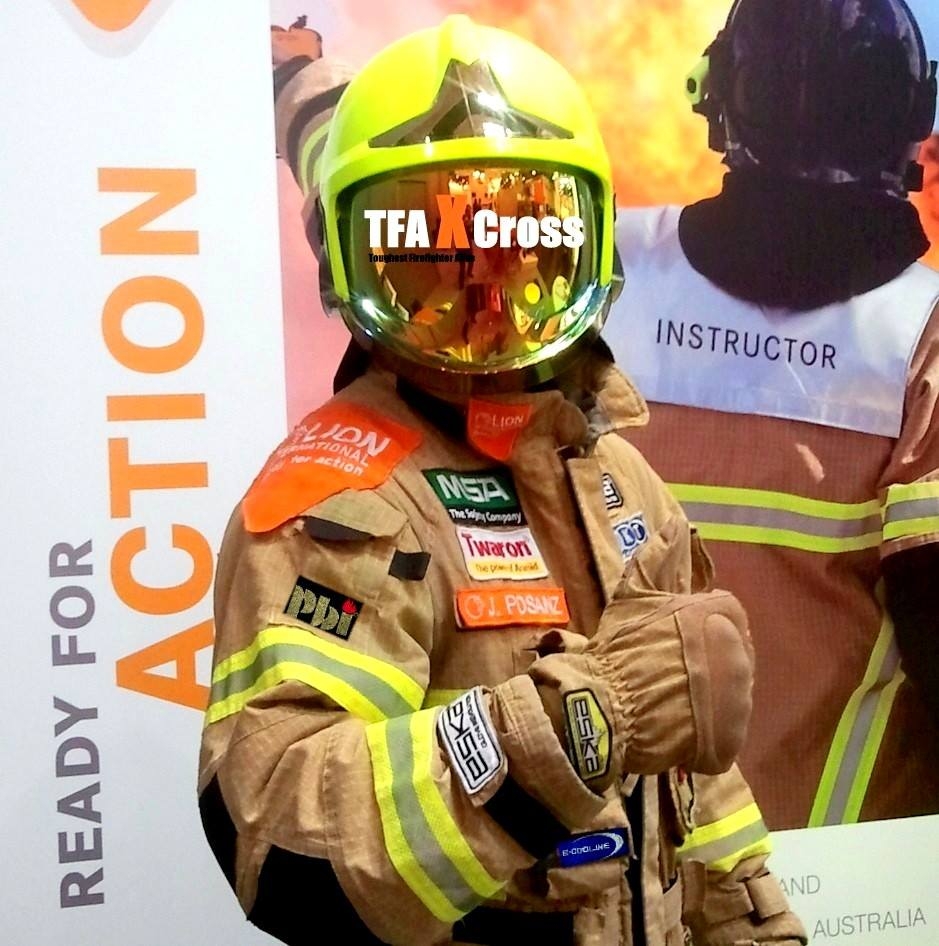 What are your goals for the future?
My goals… In any case, to participate in these competitions for many, many years and to be at the front. Over the many years (I've been doing this for 17 years), I've also become a "rock", maybe even a role model in this competition scene. I would like to pass on my knowledge and experience in all areas – be it organization, execution, training sessions and of course the competition itself – to those who come after me, so that this special sport "grows" steadily and thus draws more and more firefighters and firewomen under its "spell".