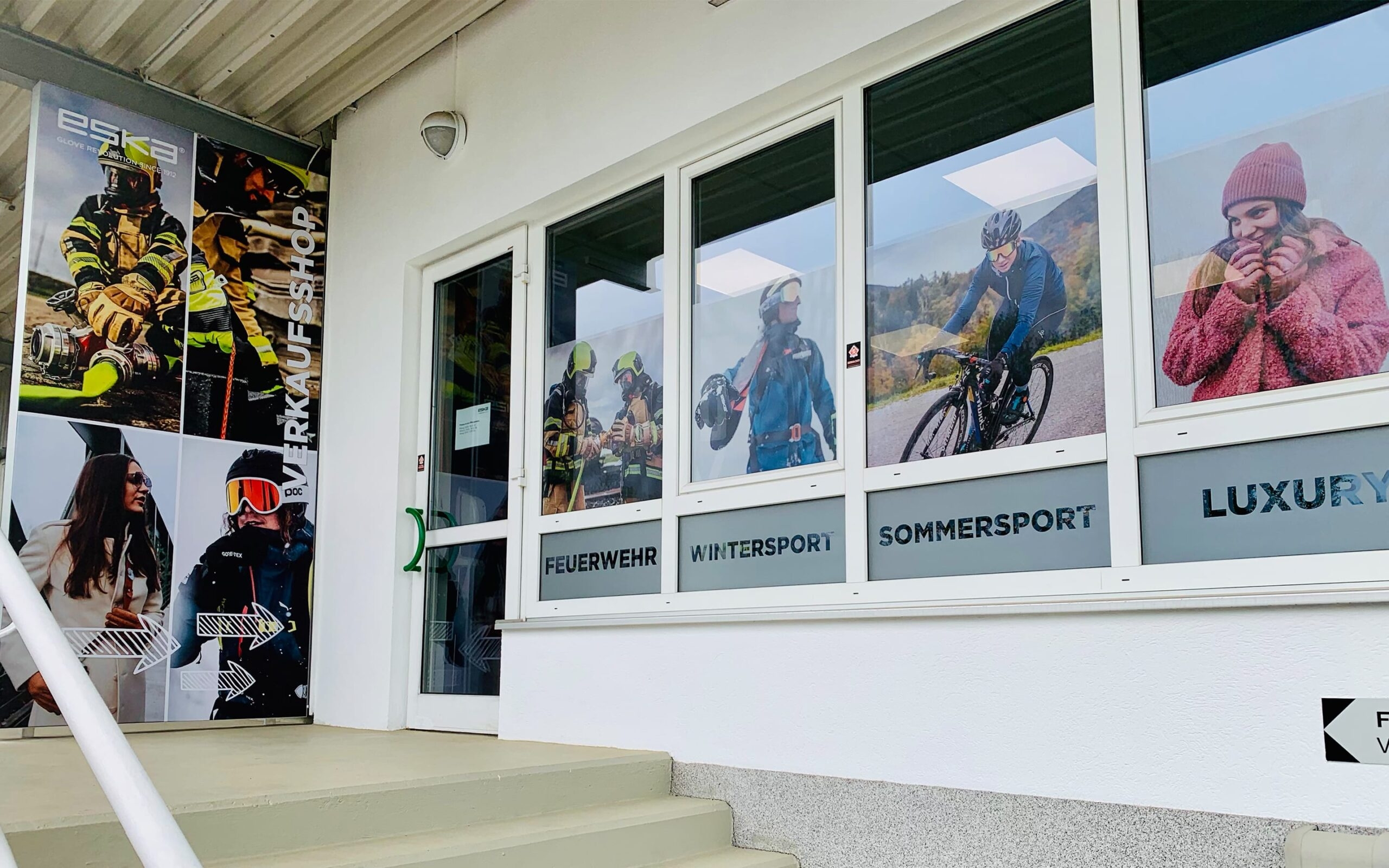 #Sports
Gloves for the whole family
Our ESKA glove sales store in Thalheim/Wels
We sell gloves for all situations through our selected specialist dealers. From now on, the entire range is also available directly in Thalheim/Wels.
Our new ESKA store has got off to a picture-perfect start and has been very well received in the Wels region. The range includes cycling, skiing and leisure gloves, fine leather gloves and motorcycle gloves, as well as military, government, work, firefighting and THL gloves. "We are building on our specialist dealers and are also offering the people of our region the opportunity to access the entire range in our store," emphasizes ESKA Managing Director Paul Loos. Just in time for the semester break, families can thus also stock up on quality goods directly from the manufacturer and conveniently park in front of the ESKA front door.
Made to measure
If you want a glove that fits perfectly, you can choose your own leather in the ESKA store and benefit from a custom-made glove made according to old craftsmanship. For problem hands, the family business has special solutions in the Talon.
"We have the right product for every need and also offer repairs."
Our opening hours in spring and summer
Monday: 09:00 – 16:30
Wednesday: 09:00 – 16:30
Friday: 09:00 – 12:30
Our opening hours in autumn and winter
Monday: 09:00 – 16:30
Tuesday: 9:00 – 16:30
Wednesday: 09:00 – 16:30
Thursday: 09:00 – 16:30
Friday: 09:00 – 12:30