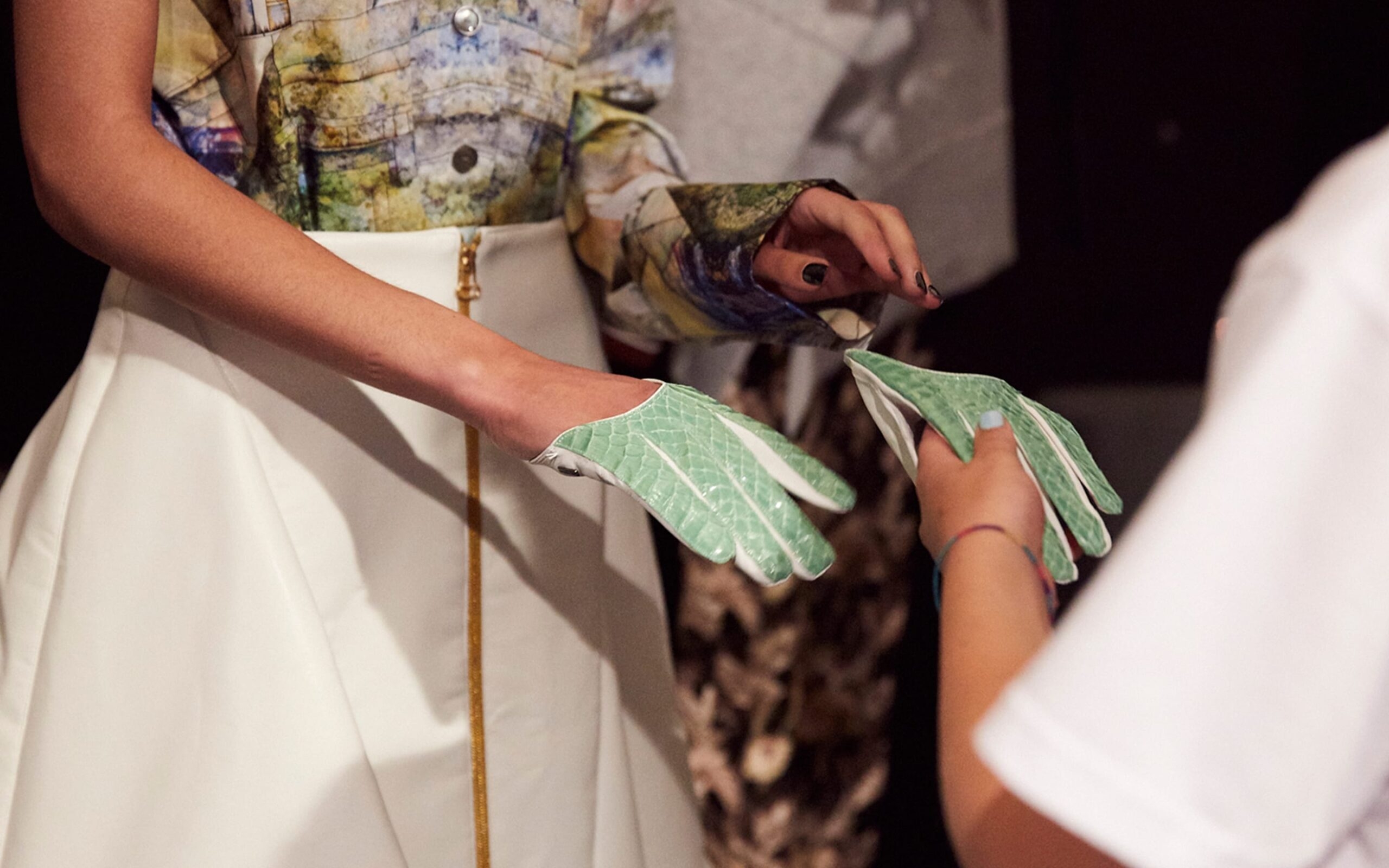 #Luxury
Throwback: ESKA rocks the Berlin Fashionweek 2017
Throwback: ESKA rocks the Berlin Fashionweek 2017
The Fashion Week in Berlin is history but far from forgotten. And it has impressed. We from ESKA® were in the middle of it instead of just being there!
In cooperation with the Tyrolean fashion designer Rebekka Ruétz, we created a "cosmic", limited edition glove for her Spring-Summer Collection 2018. And then the time actually came. The package worth seeing was brought to the catwalk for the very first time at Berlin Fashion Week. The echo was enormous! No wonder, because the successful mix of fingerless, colorful, arm-length and laced leather gloves worked like a magnet on the eye. With joy we witnessed how much emotion gloves can trigger. Stylish Fashion Week!
Eye-catcher
One could not believe one's eyes. At Berlin Fashion Week, one famous face followed the other. Betty Taube and Kim Hnizdo, finalists of the show "Germany`s Next Topmodel", had a rendezvous. And we from ESKA® had a rocking glove special collection for the summer in our luggage. Lamb and snake leather were just some of the materials that made an impression on the ladies. The suppleness and look of these gloves automatically made the rounds.